Start and Lead is yet another basic prospecting tool that has just been added to the list of b2b marketing automation software.
As you will see in this article, it is a tool that has many flaws on multiple levels. In this spicy article, you will discover how Waalaxy is the best alternative on the market.
We'll start this article with a very compelling point… you'll quickly realize that this is a disappointing tool.
Start and Lead: not the best marketing automation tool
Start and Lead offers interesting functionalities on paper, but unfortunately they are not very complete and qualitative.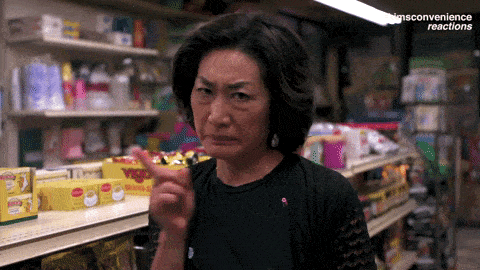 Here is an overview:
Connection and message campaign on LinkedIn.
Optimized messaging.
However:
There is no possibility to do multi-channel prospecting.
No triggers on the campaigns.
No native CRM (forced to take one in addition).
No personalized scenarios in prospecting.
No possibility to make multi-account.
Start and Lead offers other small features, but the lack of elaboration of these justifies the uselessness of mentioning them here. There is no question of wasting more of your time. The prospecting software tries to imitate its competitors, but remains messy in its product strategy. On the other hand, we encourage you to use Waalaxy if you want to run effective btob prospecting campaigns. Indeed, you can take advantage of much more developed features for a much higher return on investment. All this thanks to :
A multi-channel prospecting tool to prospect on LinkedIn, but also through email marketing, Twitter and postal channels.
A smart and personalized sequence creator to increase your conversions.
Zapier integration to connect Waalaxy to thousands of third-party applications.
Triggers to perform automatic actions such as multi-scripting, adding a tag, etc.
Pre-integrated CRM to import and export your contacts, sort them by lists and tags.
Ultra-customization in the marketing approach with accurate data to make your prospects feel like your best friends.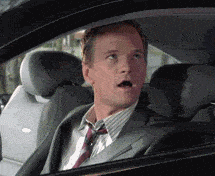 Start and Lead does not secure your LinkedIn account
Start and Lead isn't the only one that's dangerous to your LinkedIn account. Here are a series of tools in the same case:
All of these tools are dangerous for your LinkedIn account because they don't meet 2 criteria:
They do not simulate the natural behavior of a user during the prospecting phases: visits, likes, sending messages, etc.
They do not respect the quotas announced by LinkedIn, which are 100 invitations maximum per week.
Finally when you use a tool like Start and Lead, you take the risk of getting restricted by LinkedIn. Guaranteed. Avoid taking that risk and choose a solution that securely bypasses your quotas and the naturalness of your prospecting. Waalaxy does, and it will earn you:
More leads in your conversion tunnel by sending more than 100 invitations per week.
More customers for your products and services by prospecting on multiple channels to convert 100x easier than with Start and Lead.
Try Waalaxy now
An unclear graphical interface
The Start and Lead dashboard leaves a lot to be desired in terms of graphics. Everything is the same color, clickable elements are the same size, diagrams are not clear… in short, there could be better.
In the end the average user of Start and Lead :
Gets lost on the dashboard.
Does not take the professionalism of the tool seriously.
As for Waalaxy, we have created a tool with a world-class user and graphical experience. See for yourself.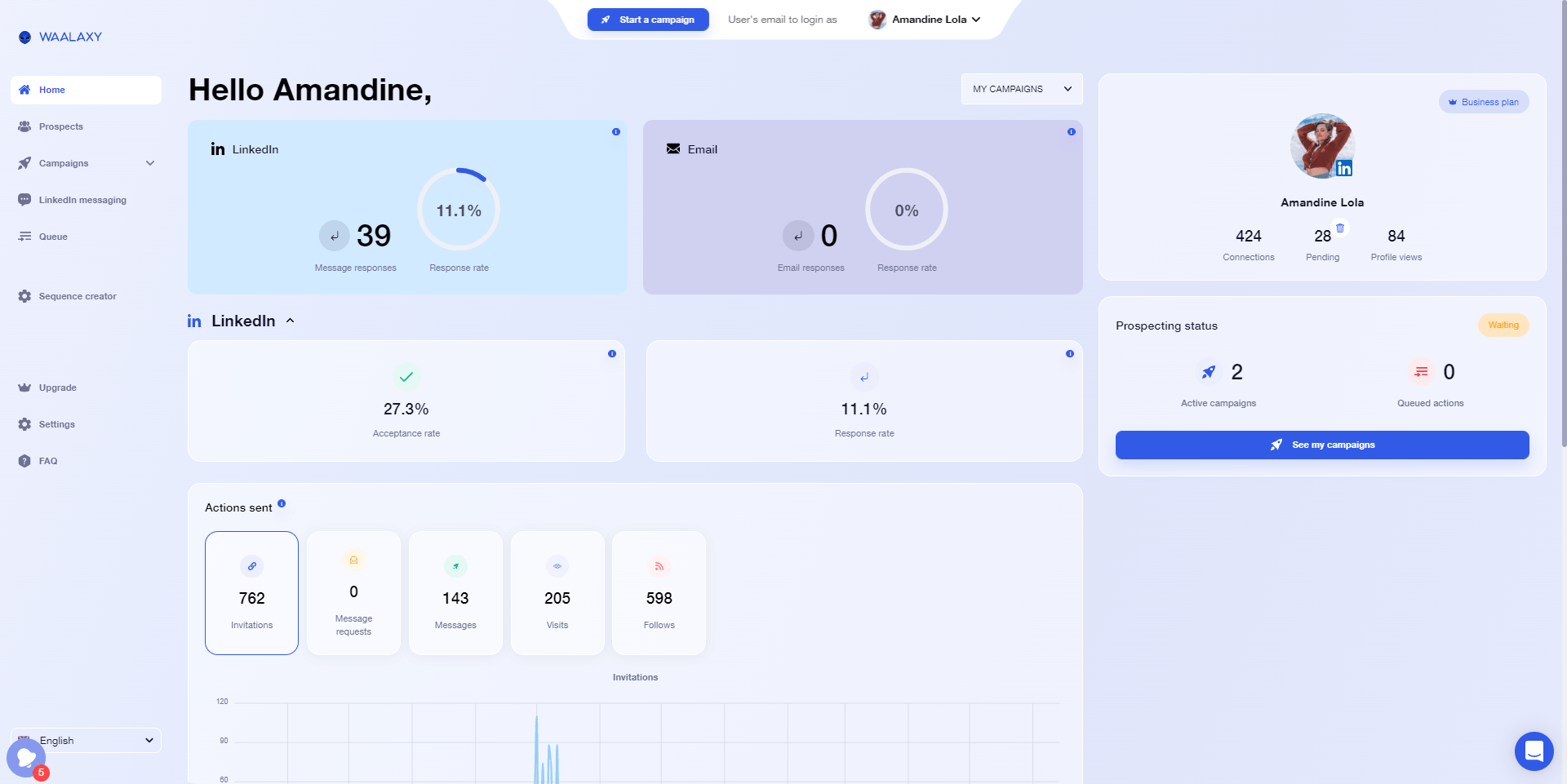 Start and Lead is less powerful but 4 times more expensive
Start and Lead is literally a copy of several SaaS tools like :
The notable difference is that Start and Lead does not offer to test the tool, let alone use it immediately. Indeed, you have to make a long appointment with a sales representative to ask for a demo. Similarly, the price/quality ratio of Start & Lead is absolutely bad. Too few features for an extremely high price. Start and Lead is 100€/month.
Waalaxy starts at 0€. 😍😱💰
And more expensive does not necessarily mean better quality! On the contrary here.
The best alternative to Start and Lead – what should you remember?
Finally, the real question is: Should you use Start & Lead for prospecting on LinkedIn? The answer: no. Here are the reasons we've seen that prove this
It's a one-channel solution: just LinkedIn prospecting.
It's too expensive for the few features available.
It's too restrictive to sign up: you have to make an appointment with a sales person to do a short demo.
It's less beautiful and more complicated to use.
It's a real danger to your LinkedIn account.
On the other hand, we suggest you choose a safer and more powerful solution to get maximum ROI. Waalaxy is here for you, because :
We offer advanced multi-channel prospecting to reach your ideal target.
Ultra-customization of messages and prospecting scenarios.
The user experience (UX) and graphical interface (UI) is of the highest level.
In addition, we have a world-class chat support that responds within minutes.
Now that it's obvious, forget Start and Leadand choose Waalaxy! 🚀
Try Waalaxy now