In this article, I will introduce you to the "tags" functionality as well as the "snooze", and automated follow-up for LinkedIn feature. Together we're gonna go through how and why you should use them.
Tags
Let's start with the tag functionality. This feature allows you to tag contacts from LinkedIn messaging. Although basic, this extremely practical feature for organizing your messages is missing from LinkedIn messaging.
To tag a contact, nothing could be easier: just click on the tag icon.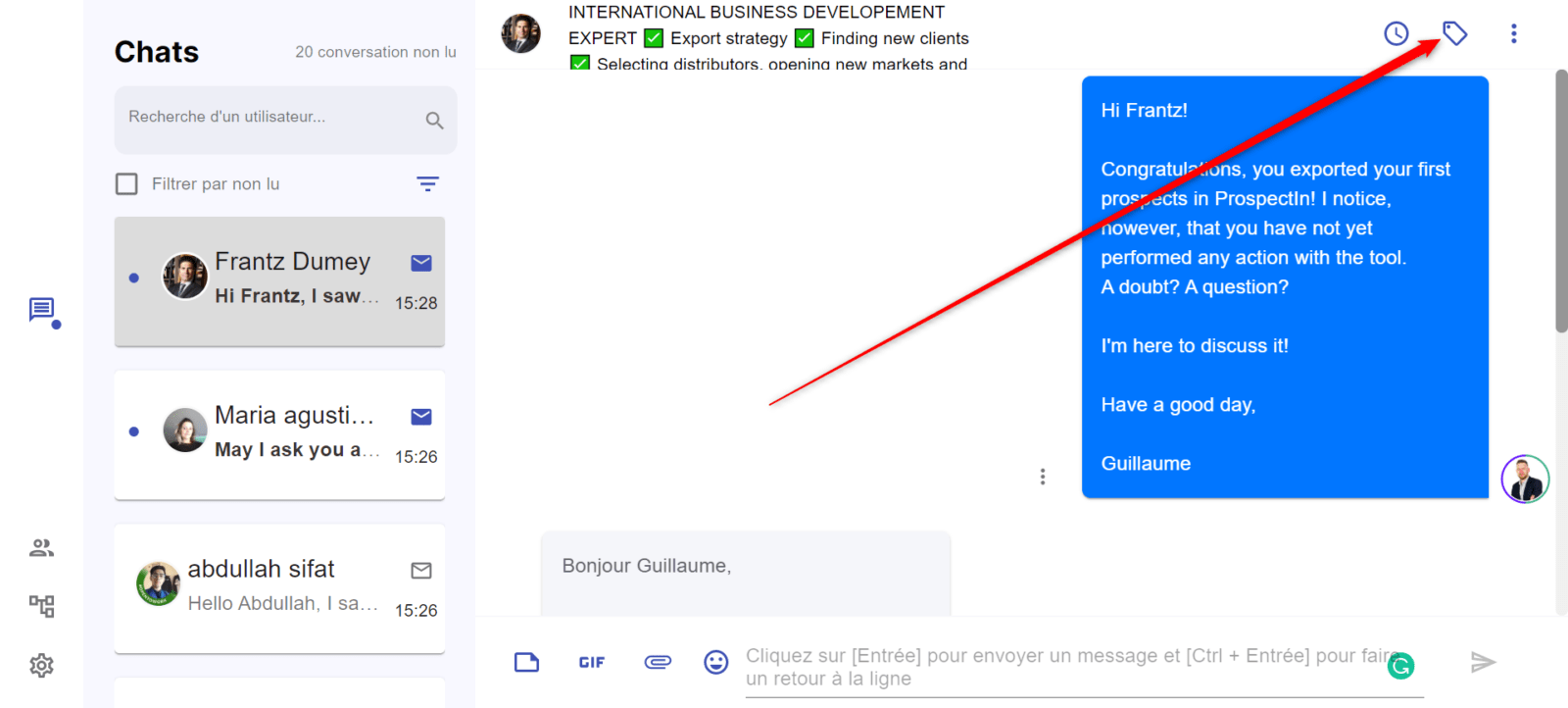 Doing this will take you to the tag creation form, where you can then create a new tag or assign an existing tag.
You can assign as many tags as you want to your contacts.
Tags are visible from the "details" tab of your contacts. They allow you to classify your contacts and to use filters to only display the contacts to which you have assigned specific tags.
Tags allow you to sort your contacts according to certain criteria. For example, if you use LinkedIn to prospect, you can use tags to identify your conversations based on the progress of your prospects in your sales funnel, or based on the campaigns they are associated with.
Another major benefit of tags is that they are visible in data exports. With the Zapier/Integromat integration, you can link Piwaa to your CRM and update information (including tags).
Snooze
The "snooze" feature allows you to remove a conversation from your messenger, in order to make it reappear at a later date.
Extremely handy for keeping your LinkedIn messaging tidy without forgetting to respond to messages that are important, but not entirely urgent.
To use the snooze function, just click on the icon and set the date and time you want the conversation to reappear.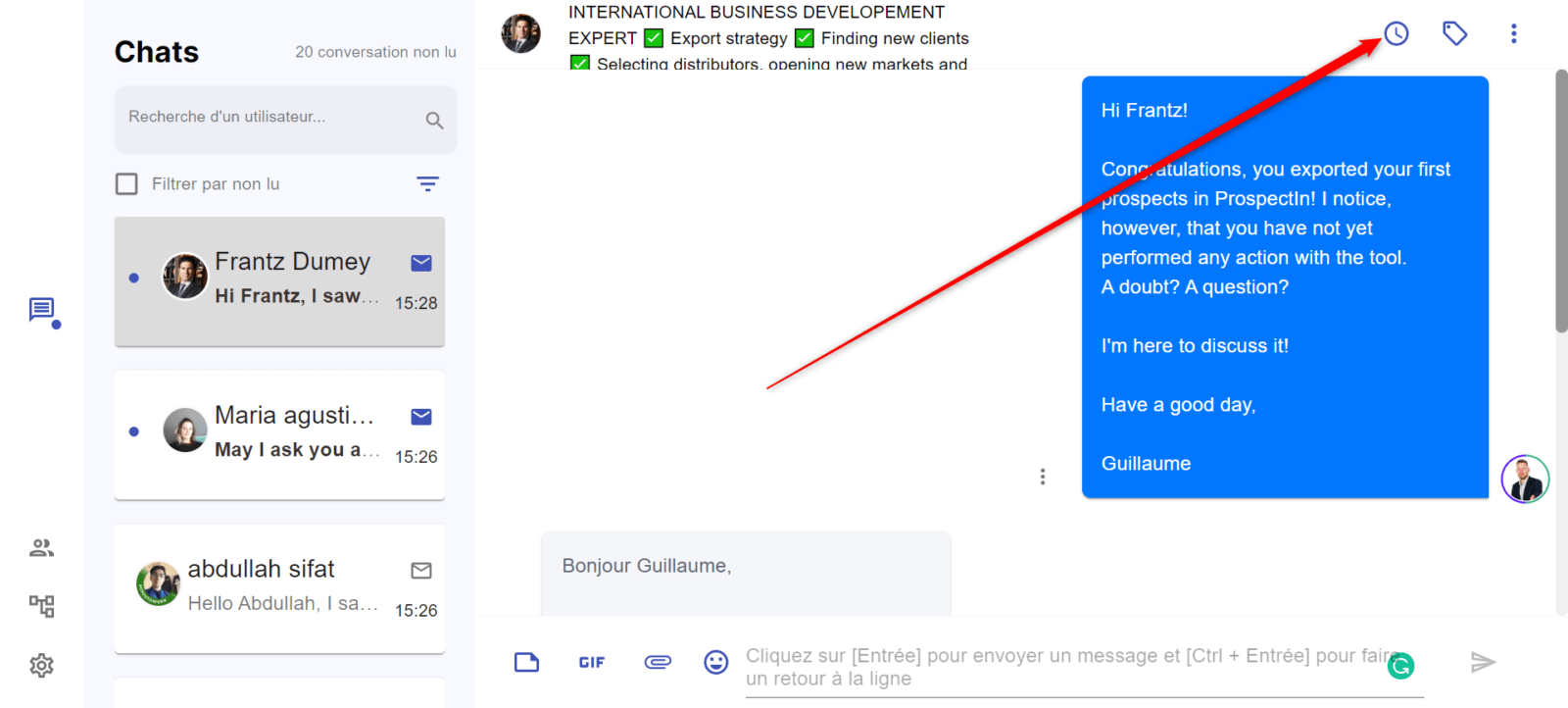 Automated LinkedIn follow-up
The LinkedIn automatic reminders feature uses the same principles as the snooze feature, but this time, instead of the conversation with a contact simply re-appearing on a given date and time, you can schedule a message that will be sent in the future.
To schedule your automatic follow-up, simply go onto the form of the snooze feature and enter your message. You can, of course, use the variables "first name" and "last name", as well as your saved replies.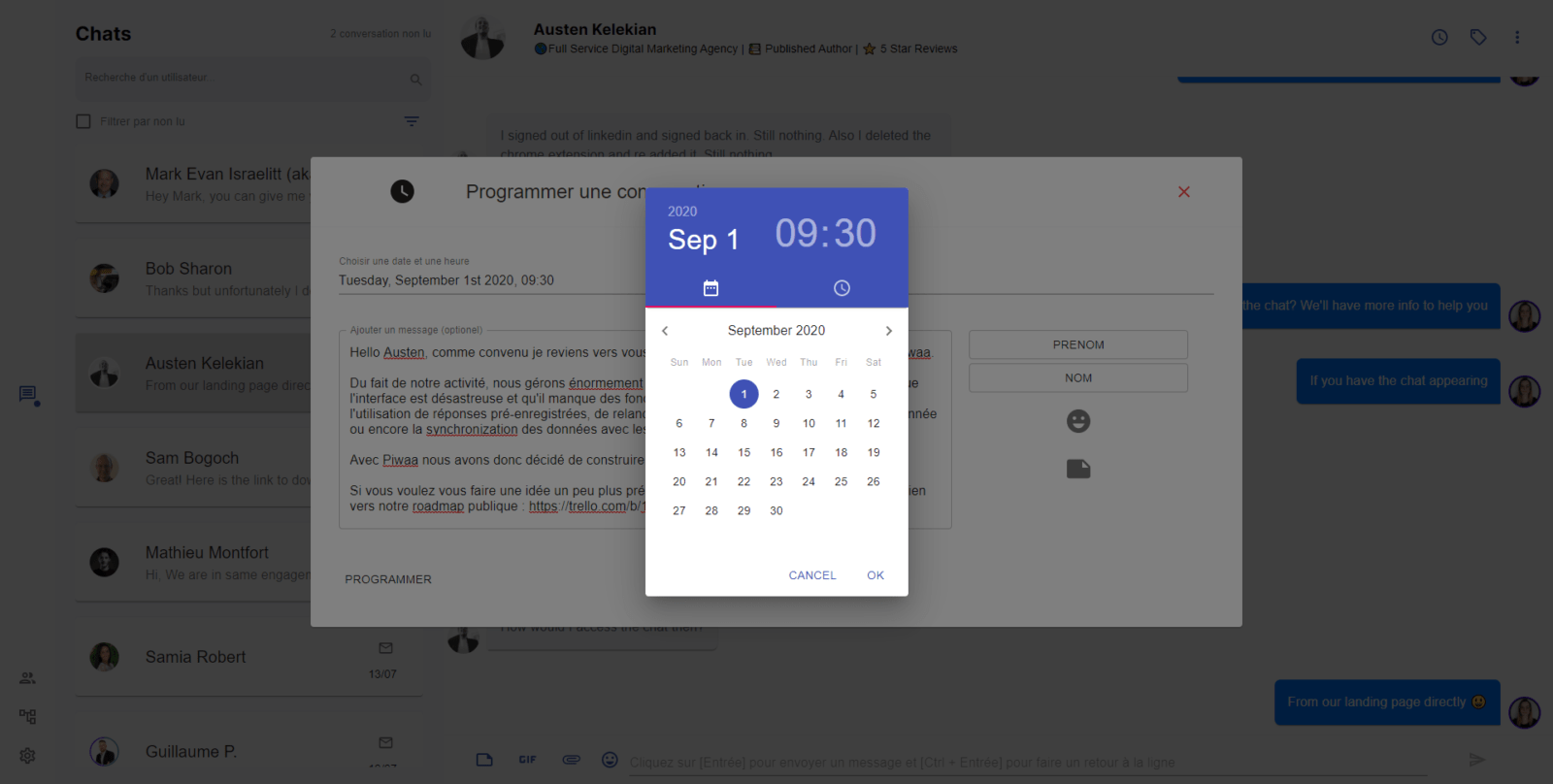 A prospect tells you that they are interested, but they need a couple weeks before they can make a decision? No worries, schedule your message to automatically re-contact them in 2 weeks.
With Piwaa, you will never forget to follow up with a prospect or contact a customer again. Using the automatic follow-up function to schedule your follow-up messages in advance almost guarantees a 5-star customer service score for your team.
Discover saved replies for LinkedIn.😉