If you're reading this article, you've probably just landed in a new Waalaxy. 😜🌎
And any uncharted Waalaxy can give a little bit of trouble.
Especially when creating a radio connection from Outlook account with Waalaxy.
No worries, our team of super Waalaxian people is here to help. 👽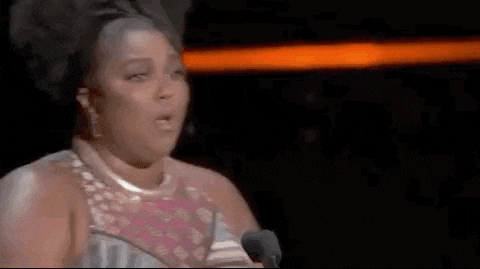 Why should you synchronize Outlook account with Waalaxy?
By setting up SMTP sync with Outlook, Waalaxy is going to be able to send emails to your prospects on your behalf, at no extra cost.
You will be able to establish contact via email, with prospects connected on LinkedIn, or through enriched emails found via DropContact, directly without Waalaxy.
You can send up to 500 emails per day. 😎
Step 0. Check if your account is from Outlook or Microsoft Office 365
How to know this? Pretty easy! Check the end of your email address. If this is "@ yourdomain.com", your configuration will surely require an extra step.
For those having an Outlook account, you can go to step 3 directly. As well as for those who already configured SMTP with their account.
Step 1. Go to your Admin page on Microsoft
Here's the link : here.
You will need to be Admin to be able to activate authenticated SMTP. Here is the interface you should be in: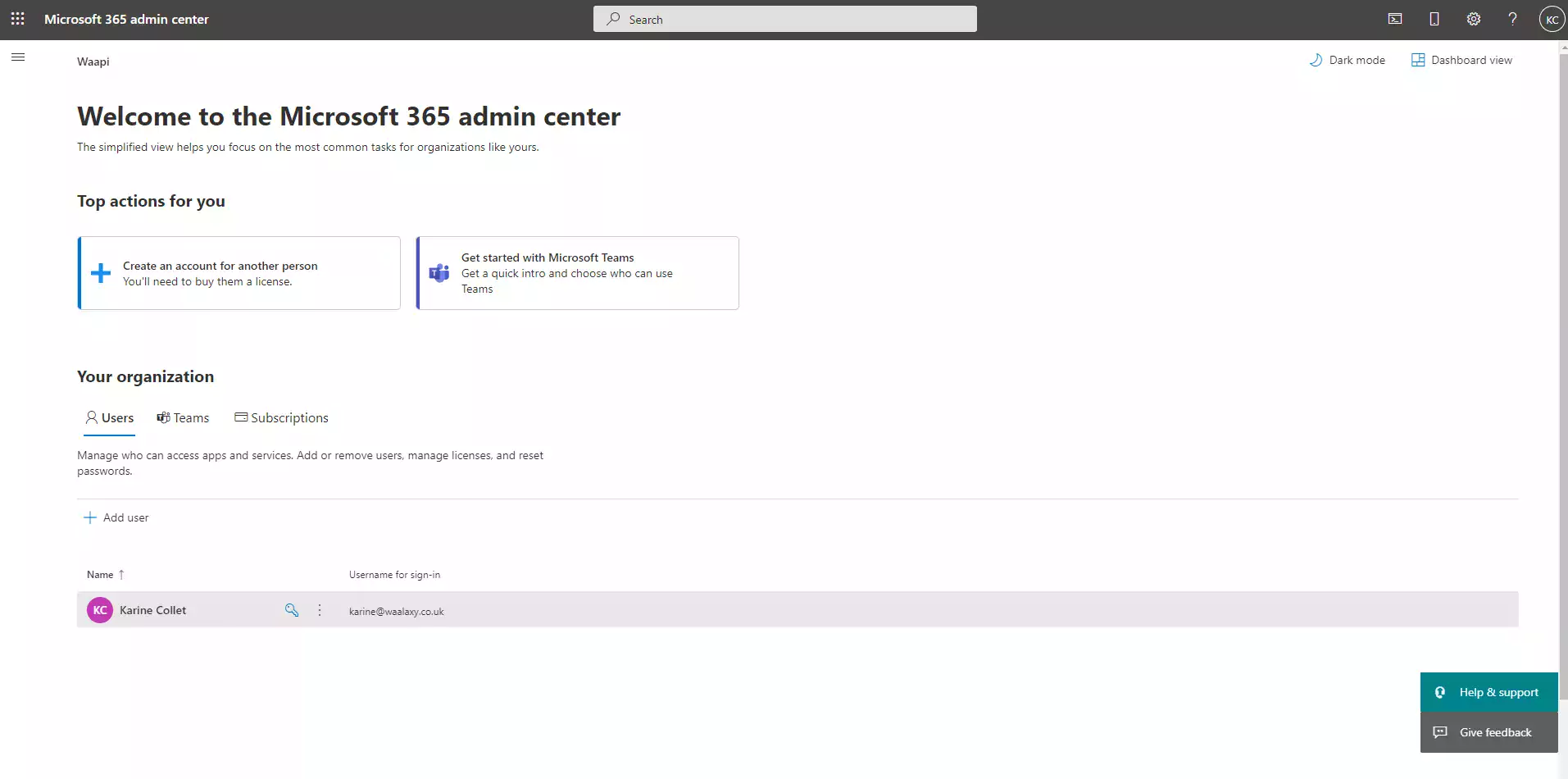 Now that you are on your Admin center page, you'll need to choose for which domain you are making changes. Go to this page and select the domain of your choice.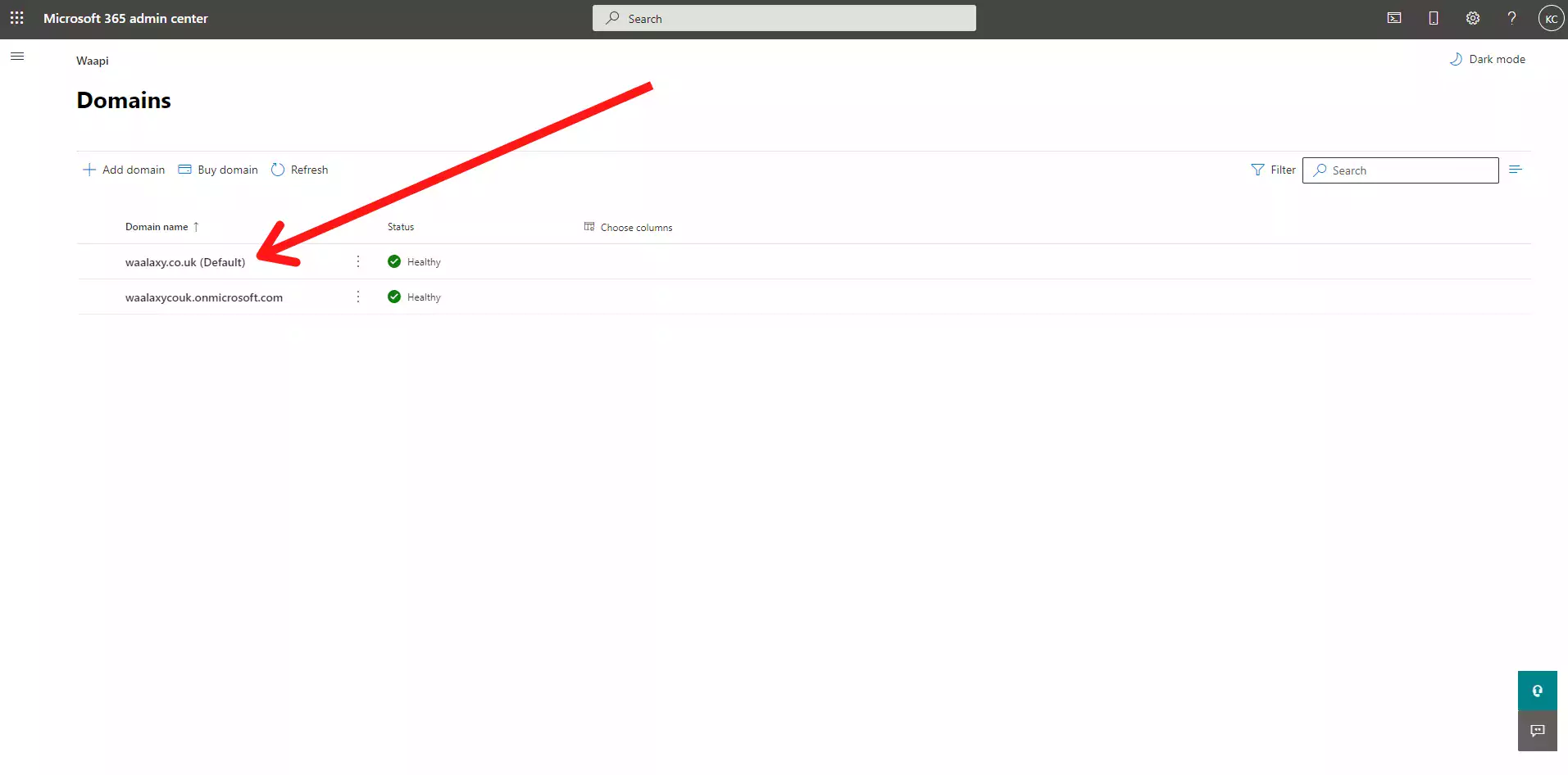 You now need to change the authenticated SMTP for users of your choice. Once you are on your domain page, simply click on "Users" to see all users defined on your domain. Select the user you want to connect to Waalaxy.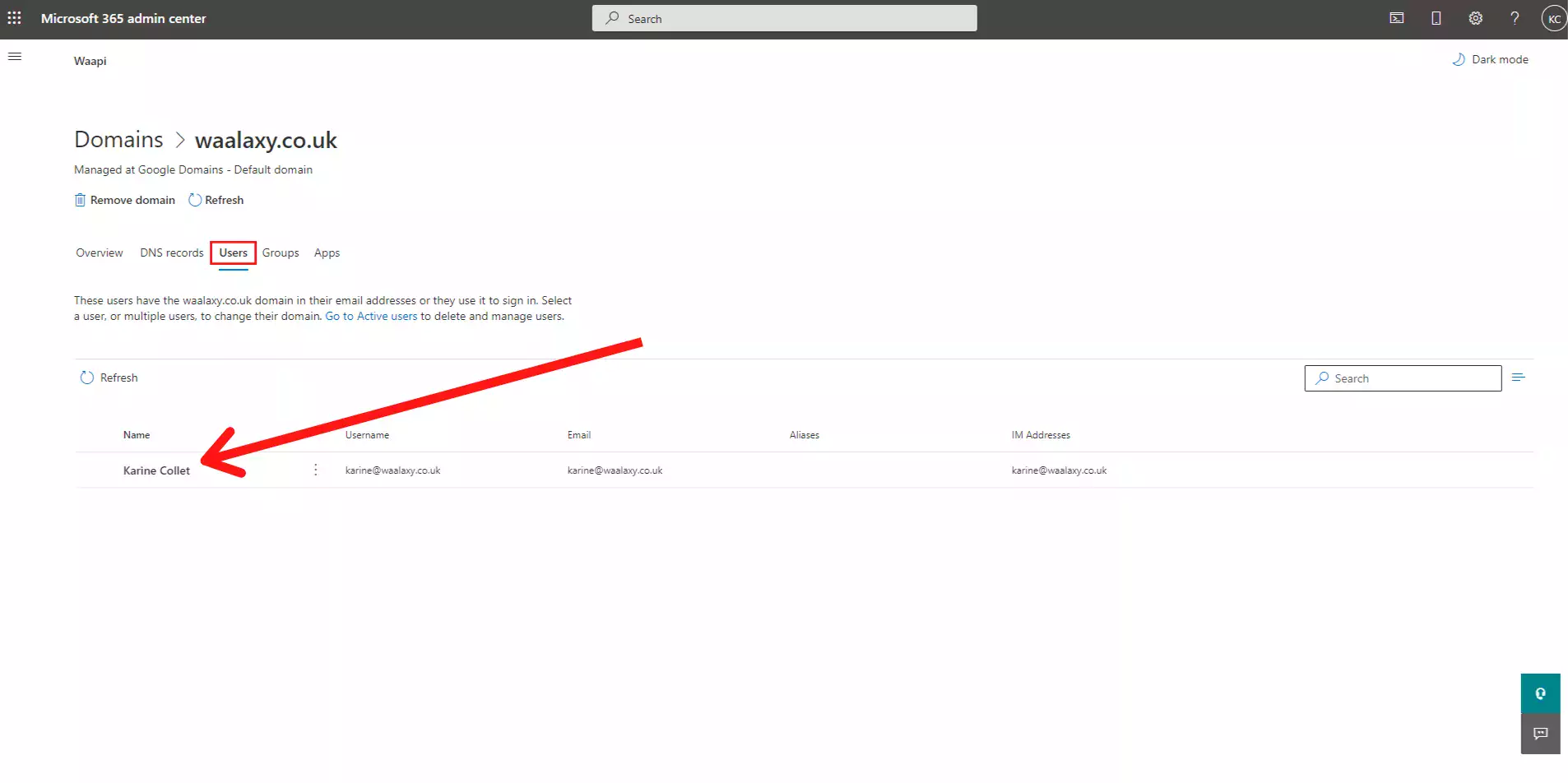 A menu will then appear on the right of the screen.
Click on "Mail > Manage emails apps":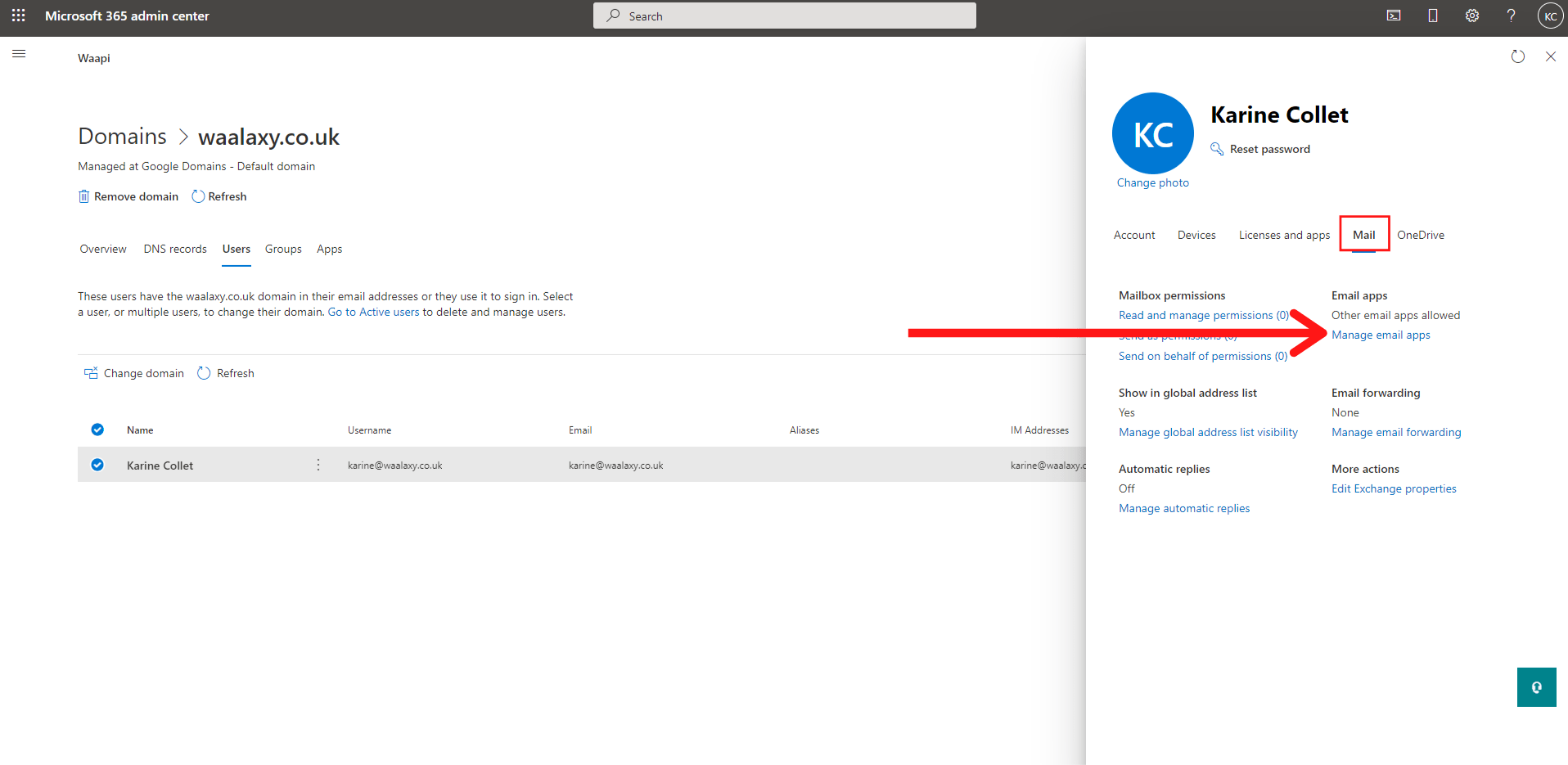 Click on the "Authenticated SMTP" if the checkbox isn't checked and save your changes.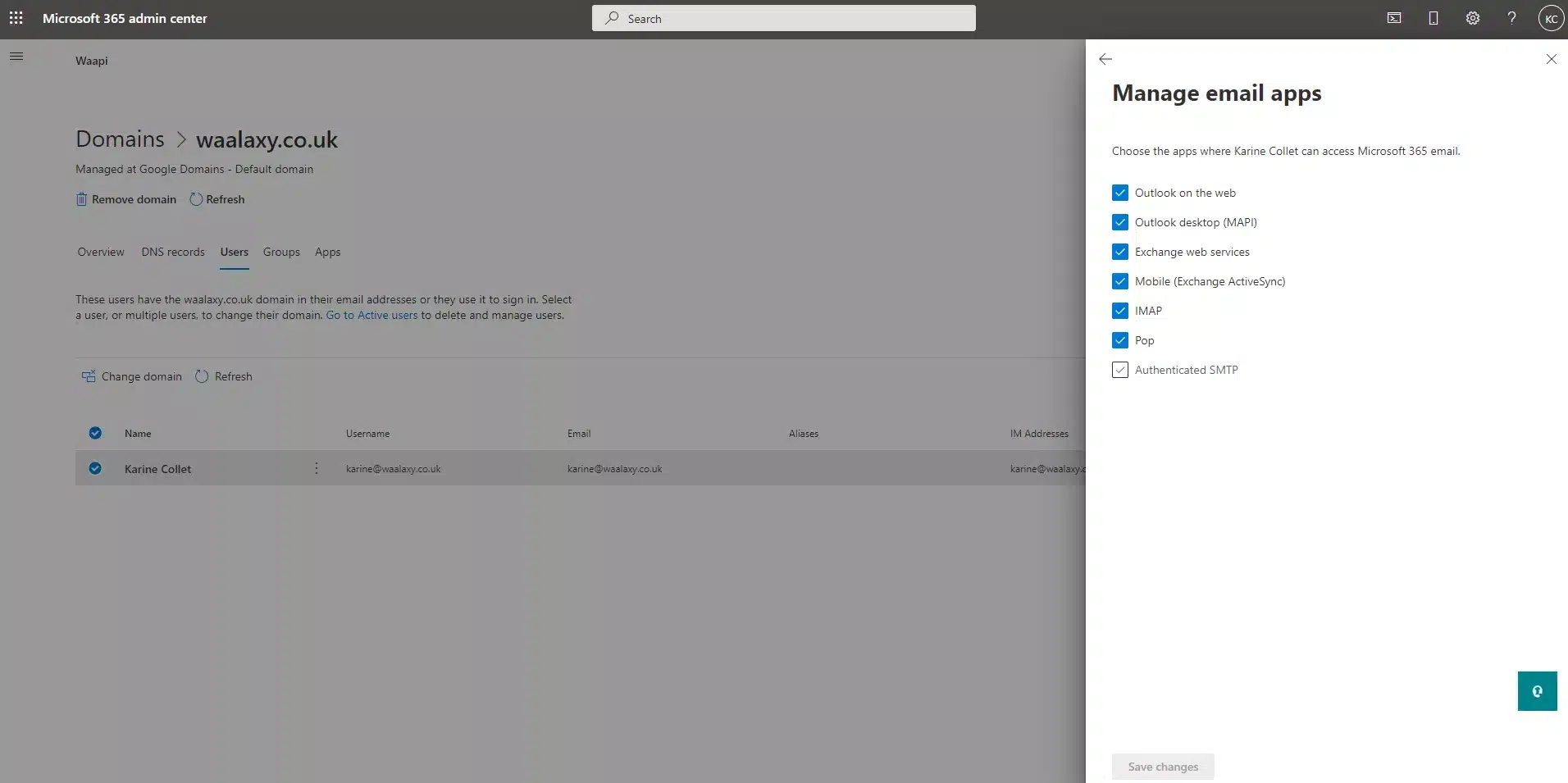 Step 2. Disable modern authentication
You can directly go on your Azure portal. However, if you want to read first what means disabling modern authentication, you can see it by following these steps:
From your administration page, click on "Settings" then "Organization settings".
Scroll down on the list to find "Modern authentication".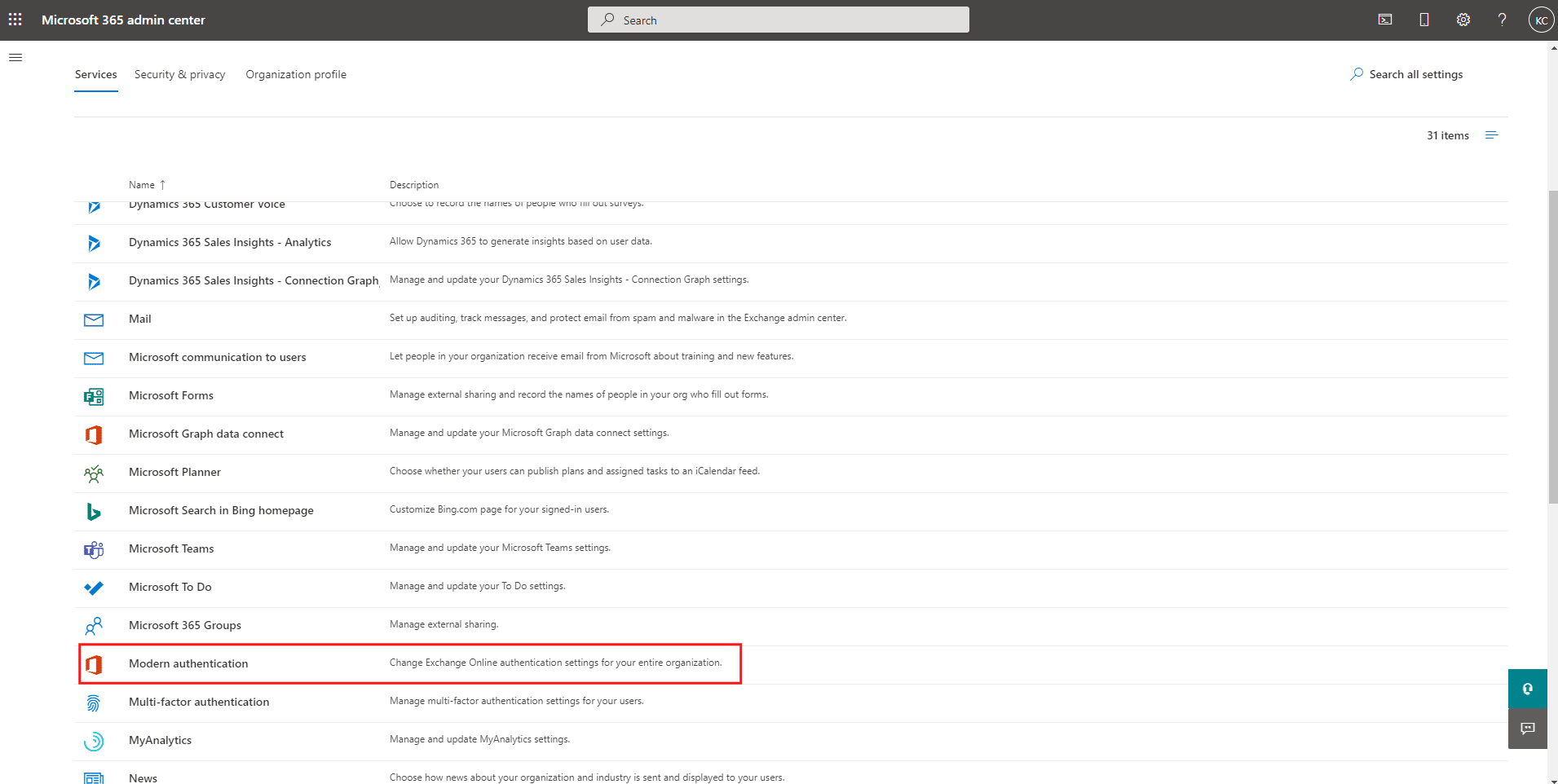 You made it to Azure portal! Simply click on "Manage Security defaults" and disable it by clicking on "No" on the menu which will open. Don't forget to save.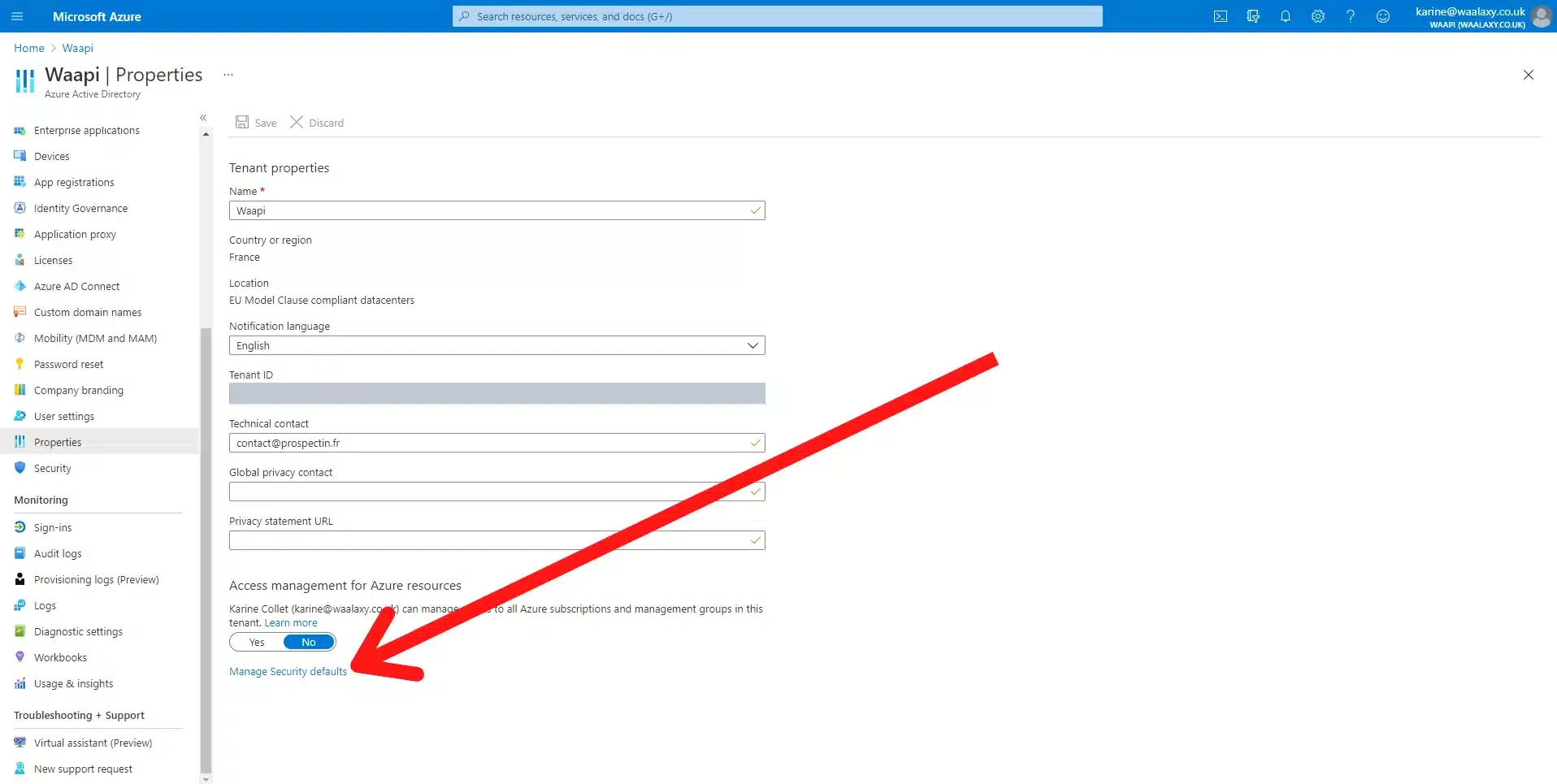 Step 3. Synchronize your Outlook account with Waalaxy
Now that everything is ready, you can put your credentials into Waalaxy.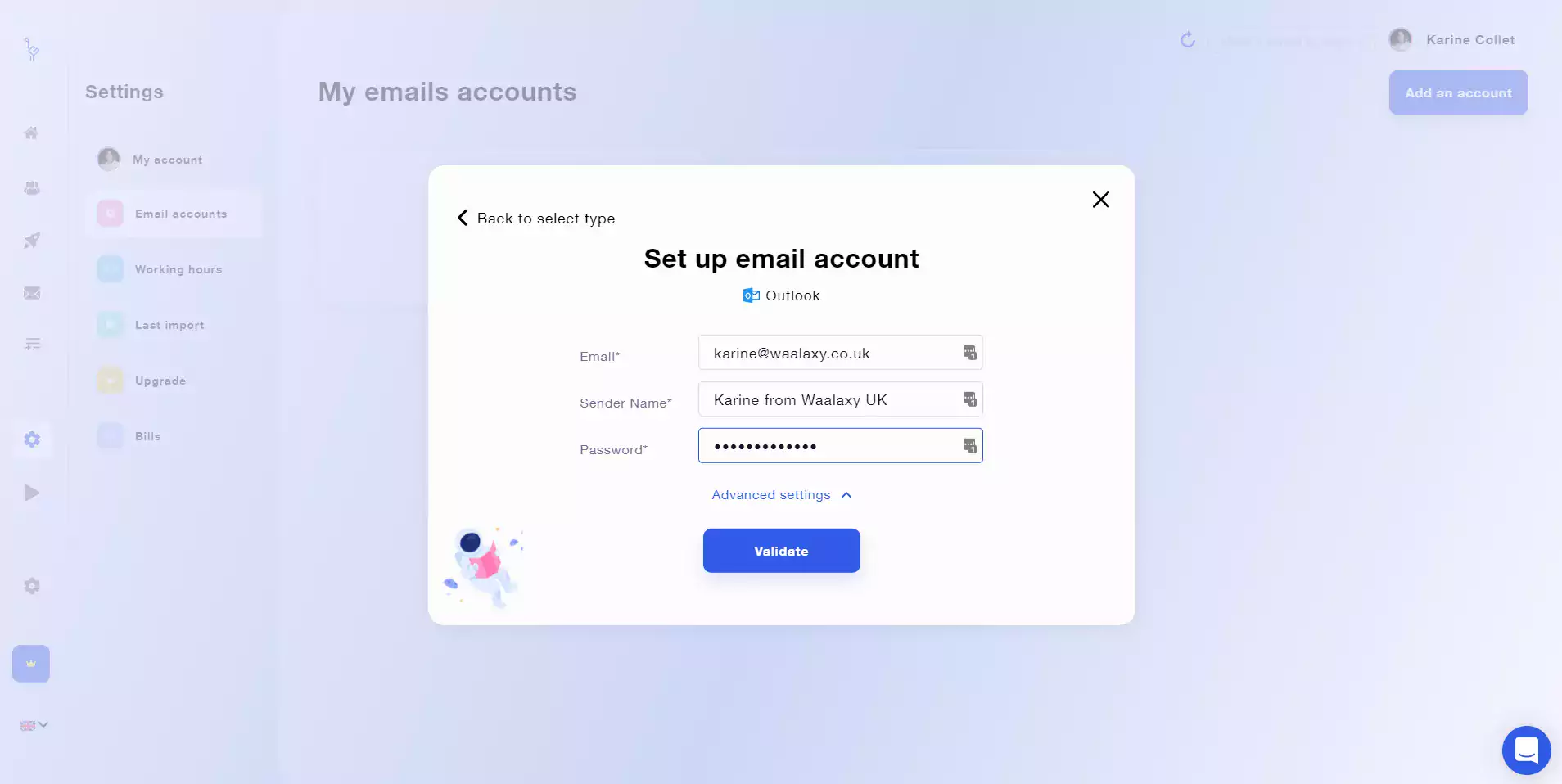 Et voilà! Your Outlook account is correctly set up, and ready to be used in Waalaxy!
If you have any questions, please feel free to contact us via chat. 🤩
If you need more synch with waalaxy, check here.