How to insert a link as a comment on a linkedin post?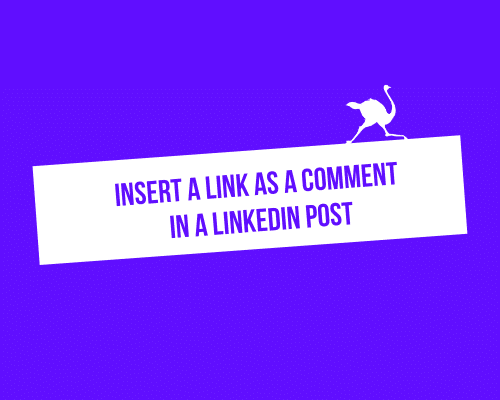 2

min
In this article we explain how to insert a link in comment on a LinkedIn post. Manually, just click on the "add comment" button and paste the link you wish to insert.
Copy your link
Create a new comment
Paste your link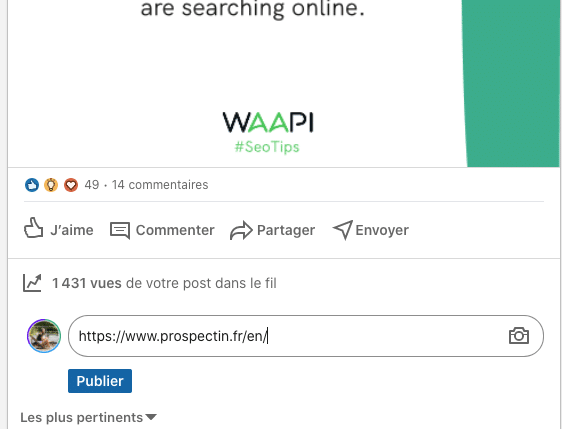 You have the possibility to add text in addition to the comment but you can't add a visual in addition to the comment.
Mixing text and link is of course the most recommended. Inserting only a link in a comment on a post that is not yours can be perceived as aggressive advertising and will not make you want to read your content. Accompanying your link with a text helps to make the reason for your sharing understandable and to better incite the click on the link. (90% of it will be deleted 🤨).
Your link must be in line with your LinkedIn post. For example, if you recommend a tool, a link to your article, to your landing page…
Why insert a link in a comment on a LinkedIn post?
Link sharing is the ideal solution to make your content known. You can share a link from your blog, Youtube channel or podcast. However, be careful to publish a link related to the post, otherwise it will quickly become clear that your only goal is to generate traffic.
Making your links known must be done in a certain logic if you do not want to be perceived as a user who spam the posts of other members of this network. If you really want to publicize your latest article or video, you can create a dedicated post or send it as a private message, always accompanied by a text that explains your goal!
Is it possible to program a link as a comment?
It is not possible to program your actions on LinkedIn directly from the social network. Podawaa allows you to program your posts but also program your comments. Double action, you can program a post, and program your comment, and even the answer to it. 😜