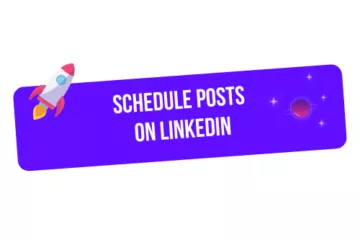 8
minutes
Do you search how to schedule posts on LinkedIn ? 😉
In this article, you will discover 5 easy steps to do it (in few clicks without Hubspot and Ifttt).
We know that posting to LinkedIn can be time consuming, and even boring at times… but, don't worry we have just the thing for you!
You can schedule your posts to promote your:
Blog posts.
Infographic media.
Textual messages and content-marketing posts.
In order to help you go further in your social-networking, I will show you which tools to use and even extra tips to improve your engagement in LinkedIn posts and take them even higher. ⚡