With Piwaa, you can synchronize the information of your LinkedIn contacts from your conversations and with any CRM, in one click, thanks to Zapier.
To understand how, follow the guide!
What is Zapier and how to set it up with Piwaa ?
Zapier is a tool that allows you to synchronize more than 2000 applications and software between them, with a very simple interface.
1. Create the Zap
Click on "Make a Zap!" then search for "Webhook By Zapier" => "Catch Hook" and click on "Continue". You get a URL to copy.
2. Create the Hook on Piwaa
Click on the icon at the top right to display the details of your contact: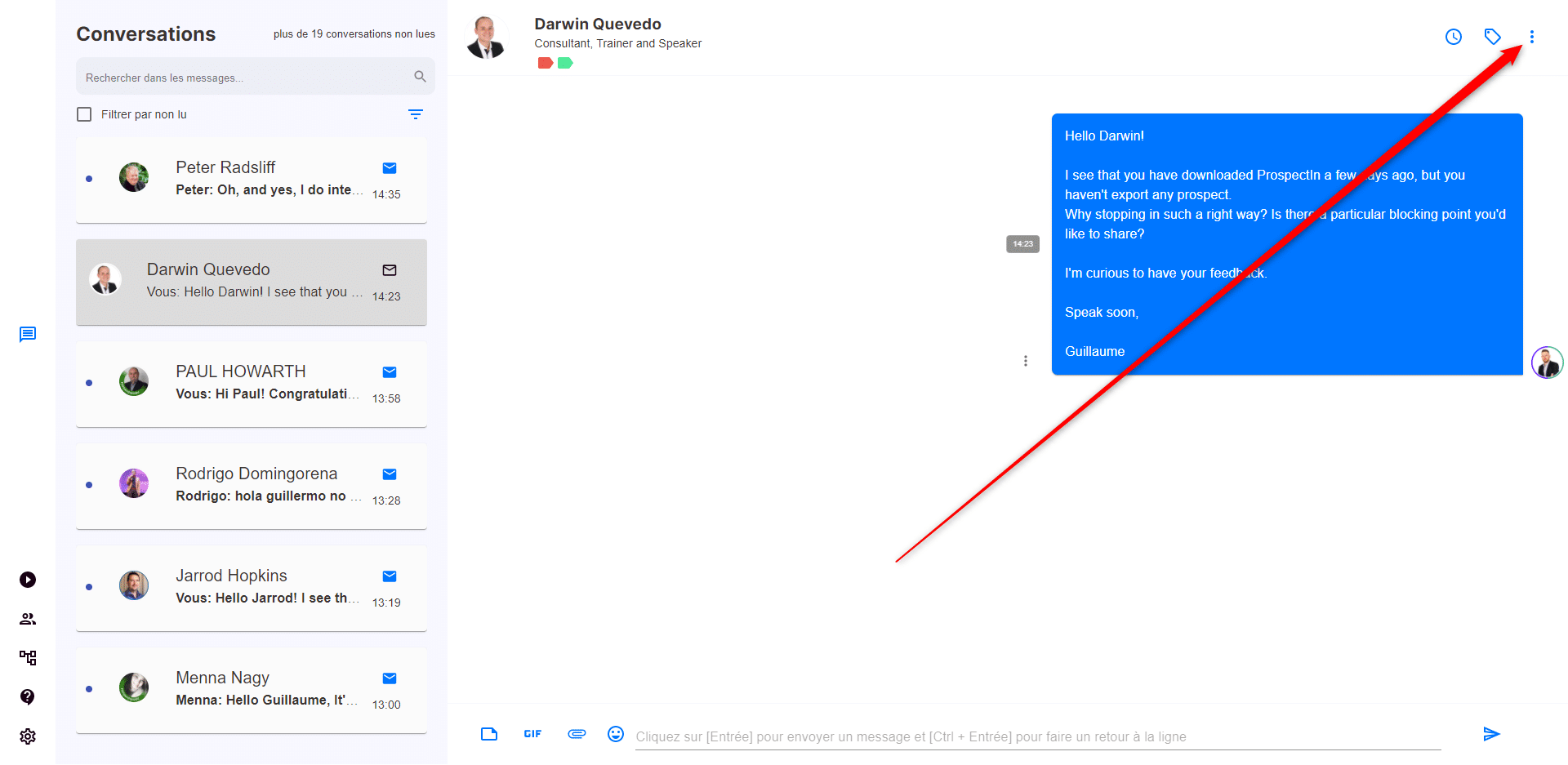 Then click on the data synchronization icon then on "add a new hook".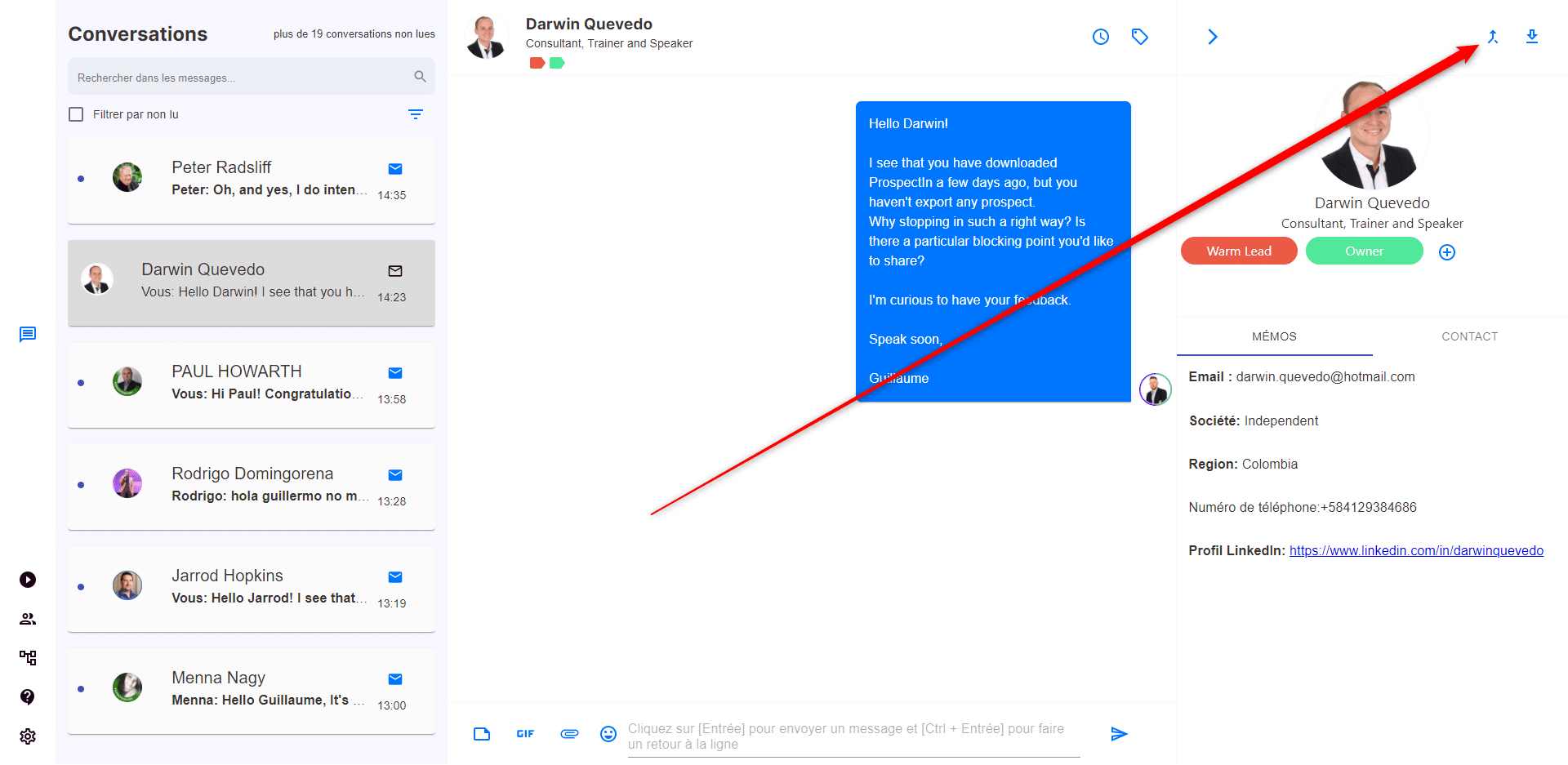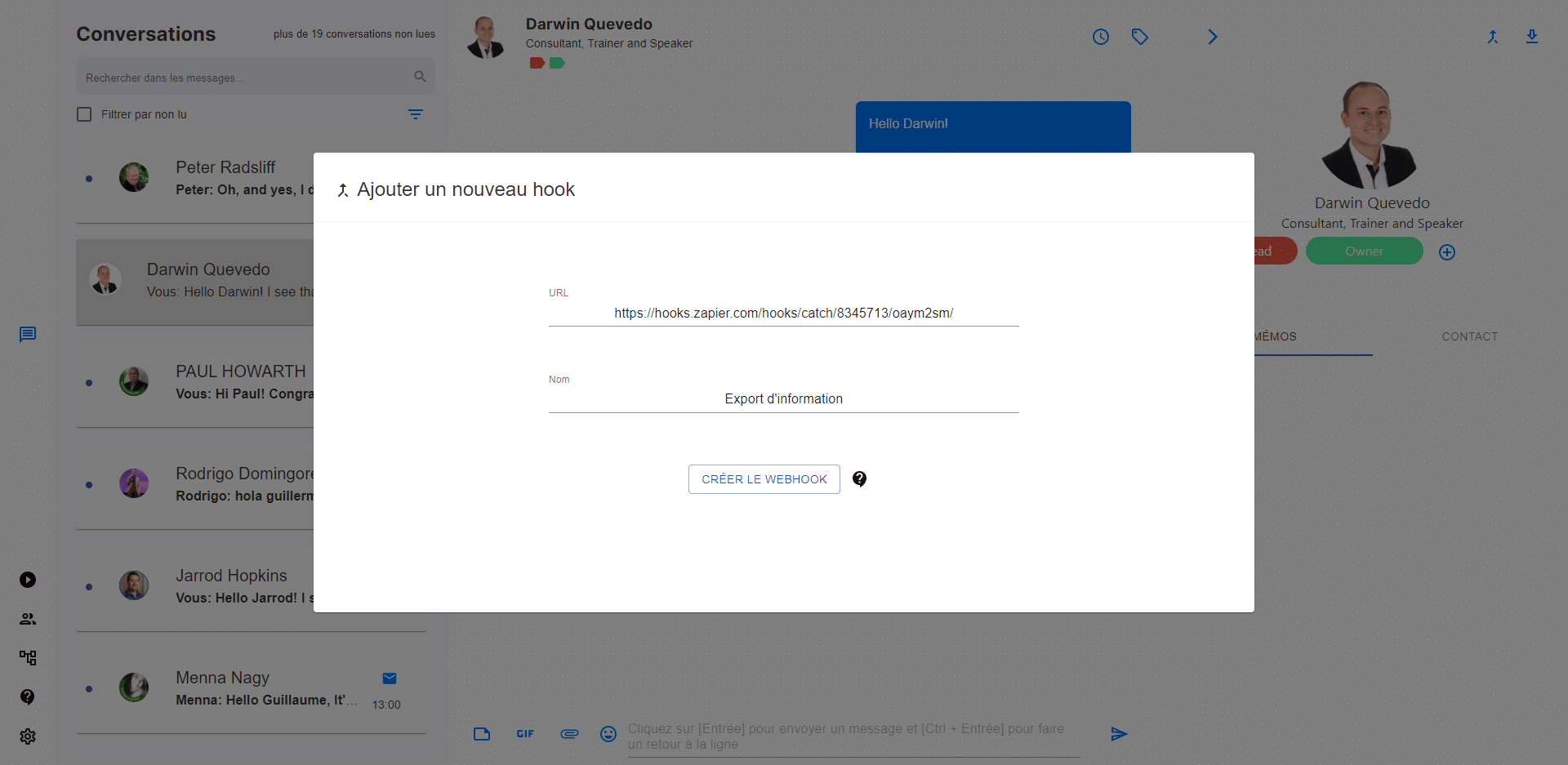 Copy the URL of the webhook obtained on Zapier, give a title to your Hook then click on "create the webhook"
3. Synchronize and test
Click on "Continue" and "Test & Review". You must have "Hook A": these are the test data sent to the creation to provide Zapier with the format of the data to be processed.
Click on "Done editing"
4. Format your data
This step allows you to define the keys and the associated data that you will export to your CRM. For example, if the field in your CRM is "Email", you will create an "Email" key associated with the "Email" data received in the Zapier Webhook.
Click on "Do this". Look for "Formatter" and select "'Formatter By Zapier" then "Utilities". Go to the next step. Choose "Line Itemizer (Create / Append / Prepend)".
Click on the "More" option in the "Line Item Properties" field. Define the desired keys and data. Leave the default options and click on "Continue"
5. Define your output action
This step depends on what you want to do. Here we will take the example of an export to a Google Sheet, but you can choose the CRM of your choice or any other application.
Click on "+".
Find your app. Here "Google Sheet". In the "Choose action event" box, choose "Update a SpreadSheet row"
Click on "Continue" to synchronize with Google Sheet and retrieve the correct URL.
Choose the Excel sheet to export your data to and enter the data
Click on "Continue" then "Test & Continue" then on "Done editing"
And There you go! Now that your hook is configured, you will be able to export to your CRM the information of your LinkedIn contacts such as name/first name/region/email phone and even the tags added via Piwaa in one click, directly from the conversation by clicking on the name of your hook.
If you have any questions, do not hesitate to contact us via the chat, we will answer you within a few minutes 😎