How to create a fake account on LinkedIn without getting banned.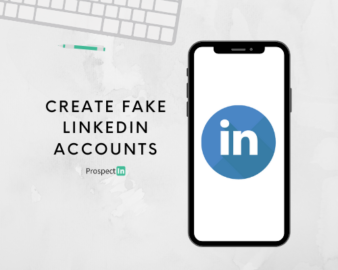 8
minutes
Are you wanting to develop your activity on LinkedIn but are finding that your one account on LinkedIn isn't getting you enough results? Or perhaps you're finding the quotas imposed by LinkedIn are simply too low for your prospecting needs? Here's how to create a fake LinkedIn account whilst minimizing the risk of being banned. The tips we're going to give you here are based on results from our own internal tests.
Just so you know, an AI is in charge of detecting fake accounts, so there's no hard and fast truth. That means there will always be some level of risk of your account being banned. However, with the use of the tips we list below, you can reduce these to a bare minimum.
Ready, set, go!

Step 0 : Create a new Chrome session
The first rule to keeping your account well and truly alive, is to ensure you do not share cookies with other accounts. LinkedIn also considers disconnects and reconnects as an alert of multi-login. To avoid this, you have are two possibilities: 
Create various Chrome sessions. This option has the advantage of being free and easy to use, but the disadvantage of not being unlimited. This means that you won't be able to create 15 accounts a day. And you won't be able to use one

proxy/VPN for all your sessions.

Alternatively, you can change your IP address every time you switch accounts, keeping the same IP for each account.
At ProspectIn, we tend to go for the first method. If for some reason that doesn't work, then we go for the second one. If you don't use any one one of these methods, you might as well bid adieu to your new account, and in some cases, even your main account.
Step 1: Create an email account
There are plenty of mailing services. The issue is that a lot of them ask for a phone number. That being said, the majority of them will accept 4-5 accounts being linked with one number. So if you're looking to just create a few fake accounts, that should work for you!
You should avoid temporary email accounts. We haven't tried them, but using logic it's safe to assume that LinkedIn is automatically going to be suspicious of accounts created using temporary email accounts.
So if you use one telephone number to create several email accounts on Gmail, Outlook and Yahoo accounts, you will already have between 10 and 15 accounts. Not bad at all!
When you create your email account, remember that your 1st level connections will be able see your email address. So ensure you choose an email address name that matches the persona you're going to create. Having the email address: ladyAnaMariaGonzales@xmail.com, and a LinkedIn account George Smith, might raise suspicion.
Step 2: Create your persona and give him/her a name
If you're feeling inspired, feel free to have fun with this! You should avoid common names like John Doe, as it won't add to your credibility.
On the other hand, avoid being too creative and creating a one in a million name. The goal is for your prospects to be able to find you or people with the same name if they search for you on Google. That way they have no reason to doubt if you exist.
If you're not feeling particularly inspired, don't worry – you're in luck! There's this great invention call the internet which is here to think for you! Here's a website which allows you to generate a fake identity by entering factors such as age, gender or region. They even tell you which car your persona drives!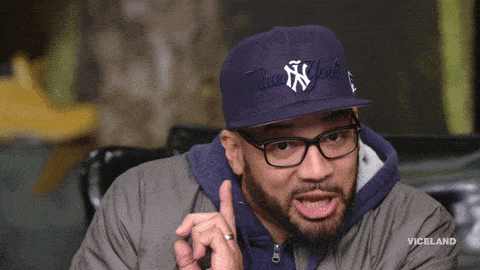 Step 3: Find a credible profile picture
Some people say having a profile picture generated by AI works well. Personally, we found that every fake account we created that used an AI profile picture was quickly banned. Whether this is pure coincidence or not, I would still avoid it.
To choose a picture, you have two main possibilities:
Use a royalty-free images bank: we like this method but the risk is that people may have already spotted your picture somewhere else. Or it's got such a "royalty-free" look to it, that no one believes it's a real person.

Try finding a suitable photo by doing a Google image search. The main advantage of this is that it essentially offers you an unlimited picture index. The obvious main issue with this method is that you don't have rights to the picture. So there is the possibility that someone may contact you to complain that you've used their image without legal authorization.
Whichever method you use, I suggest you edit the picture. Small Photoshop adjustments such as changing the background of the picture can ensure that your fake LinkedIn account can't be found through a Google Reverse Image search. It really does work.
Step 4: Create a LinkedIn account
Before you start creating your new LinkedIn account, make sure you've opened a new Chrome session or are using a VPN as advised in step 0. Doing this will ensure you're not sharing cookies with your original LinkedIn account.
Now you are ready to create your LinkedIn fake account. Search for LinkedIn by going through Google's search engine. I've noticed that going on LinkedIn by clicking on the URL through a search engine results triggers a standard on-boarding process. Not doing so doesn't necessarily increase the risk of your account be banned, however where possible it's a good idea to stick to the most classic path possible.
Once you're on LinkedIn, enter your login details.
"I entered my login details and LinkedIn asked for a phone number as an anti-robot check". If this happens to you, don't panic – scroll to the end of this article to find out how to get around this.
After LinkedIn's on-boarding you'll be asked for more information:
Your position: choose what you want.
Your company: Warning, if there are not a lot of employees in your company, I recommend you don't put your fake account under your real company (or don't click on the proposition to choose your company page. Just use the name). If your account is banned (things happen), it won't visible in searches, but will still appear in the number of employees. This is not a good look if you plan on creating various accounts (at ProspectIn, we are a 5-people team for 26 employees on LinkedIn).
Your phone number: if you have phone numbers that you've never used on LinkedIn, seize the opportunity. This can significantly increase your chances of survival. However unlike emails, you can only use one number for one account.

Step 5: Add your first contacts
This is a crucial step in a fake account creation: your first few connections. A low acceptation rate because no one knows you can trigger the suspicion of LinkedIn's AI. To avoid this, you should import a .csv file containing your close contacts who are likely to accept your connection request. Alternatively you can use import our accounts file – we'll happily accept your connection requests, and that'll give you a good start. You can also add yours to a growth database by filling out this form. Once added, you will begin to receive invitations and grow your network in an organic way.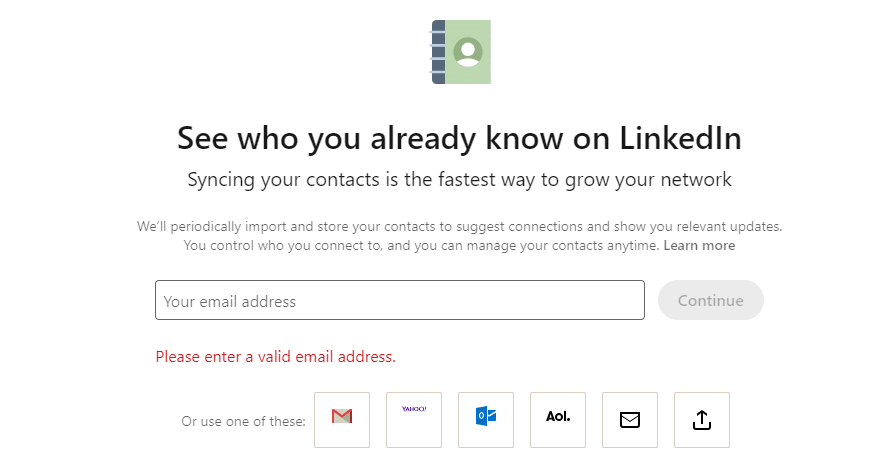 How to import a csv file on LinkedIn. 
Step 6:  Survive
You have already done the hardest part of the job. Now you need to give your LinkedIn account a little breather. At ProspectIn, we let our accounts marinate for at least a month before we start any intensive prospecting activities.
Here are a few guidelines to ensure your account makes it to a ripe old age.
Guidelines for fake LinkedIn accounts
The first four weeks:
Log in 1 to 2 times a week. Like some posts, make some comments. A standard level of activity at the beginning.

For each login, update your profile a bit. Your work experiences, your bio, your qualifications etc. We recommend you create an elaborate past career at a big organisation. It appears it's harder for LinkedIn to verify these, so they often end up giving you the benefit of the doubt (thanks

 Guillaume Albisetti). Executive at Schneider Electric or Manager at Google anyone? 😉

Add some profiles suggested by LinkedIn which make sense. Don't overdo it though. A dozen per login is a good number.

For every job or school, add a complete description. LinkedIn doesn't like empty job descriptions.
A LinkedIn account is regularly monitored during the first 3 months. That's a lot! During this period try and hold back from any crazy prospecting activities…
Once you've reached the 1 month-old mark, have a completed account, and have logged-in roughly a hundred times, you can start slowing increasing your prospecting activity. During this time we recommend you:
Avoid exceeding 50 adds per day before 1000 logins.

Aim to connect with second-level profiles at the beginning.

If you target profiles outside of this and have a very low acceptance rate, LinkedIn may ban you.
Bad practices

with a fake LinkedIn account
Using AI pictures 

Sending too many connection requests during the first few weeks 

Completing every inch of your profile on the first day 
Bonus tip…
Create female profiles that are 40+ years old
We noticed profiles that are a bit older, or that are female (thanks Benoît Dubos for the tip) converted better when prospecting. Perfect for a fake account, right?
A grandparent, a cousin, a little sister who doesn't use LinkedIn? Create an account for them!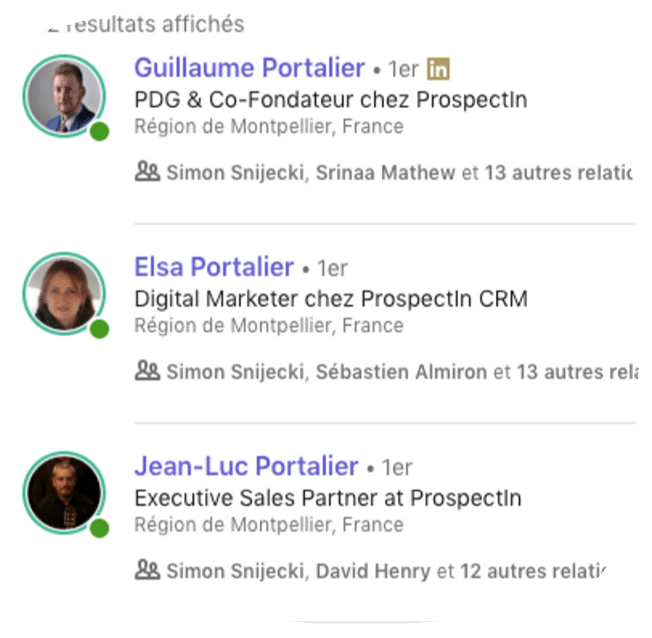 We'll be the first to admit that this is our favourite trick in the book at ProspectIn.
We find relatives who don't need a LinkedIn at the moment, and we ask them if we can borrow their identity to create a LinkedIn account.
This trick essentially allows you to fast-forward the wait/rest period. If LinkedIn blocks you, you'll be able to provide a valid ID card.
Duplicate your existing account
Your LinkedIn account is quite old and you were never asked for your ID? Create a second account. Put an extra character or letter in your name, or put it in capital letters. This trick will provide you with twice as much reach. Of course there's also the additional benefit of being able to quickly set up your account – as you already have all the necessary info at your fingertips.
LinkedIn asks for my number as an anti-robot check when I register
LinkedIn detected you were sharing an IP address with other accounts and wants to make sure you are not a robot by asking you for a phone number. If this happens to you, you will have to change your IP. Follow this procedure:
Close every LinkedIn tab open, including your main account.
Put your smartphone (I hope you have one!) in Connection Sharing mode: a phone IP changes every time you activate and deactivate the airplane mode. So you can do it ad infinitum.
Re-launch a new blank Chrome session.
Repeat the create an account process.
Normally, LinkedIn performes a verification to check if you are a robot, but it's rare for it to ask for your phone number. Warning, you must stay on Connection Sharing mode during the entire account creation process, without logging-in to another account. Then, wait at least 24 hours to log-in again, using this new account and you main IP address.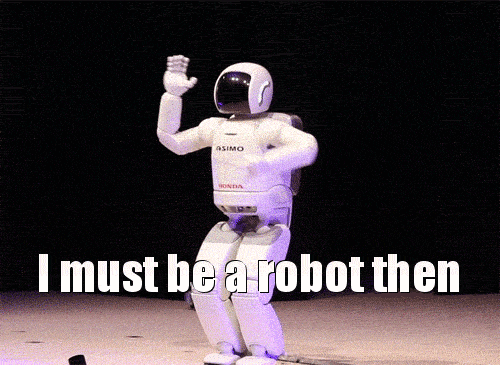 At Waapi, we are continuously experimenting and receiving feedback from big growth hackers so as to fight LinkedIn's AI. If you have any tips that we haven't mentioned, feel free to send us a message via chat! We would be happy to update the article.