Are you wanting to develop your activity on LinkedIn but are finding that your one account on LinkedIn isn't getting you enough results? Or perhaps you're finding the quotas imposed by LinkedIn are simply too low for your prospecting needs? Here's how to create a fake LinkedIn account whilst minimizing the risk of being banned.
The tips we're going to give you here are based on results from our own internal tests.
Just so you know, an AI is in charge of detecting fake accounts, so there's no hard and fast truth. That means there will always be some level of risk of your account being banned. However, with the use of the tips we list below, you can reduce these to a bare minimum.
Ready, set, go! 😜
Step 0: Create a new Chrome session
First, if you want your account to live, don't share cookies with other accounts. LinkedIn also considers disconnections and reconnections as a multi-account alert. To avoid this, two possibilities: create several Chrome sessions (simple and free version but not infinite: you will not be able to create 15 accounts per day) or use a proxy/VPN service as there are many.
In the same way, you will have to change your IP every time you change your account, always staying on the same IP for one account.
At Waalaxy we use the first way and we go through this method if it doesn't work. If you don't use one of these two solutions, say goodbye to your new account and maybe even to your main account.
Step 1: Find a name for your persona
For your fake LinkedIn account, you can be inspired, in that case, have fun. But avoid John Doe and other names that are too classic, it's not very credible when you add them. Also, avoid a first or last name that is too improbable: if your prospect searches for you on Google, he must find people with the same names and not be able to say that you don't exist.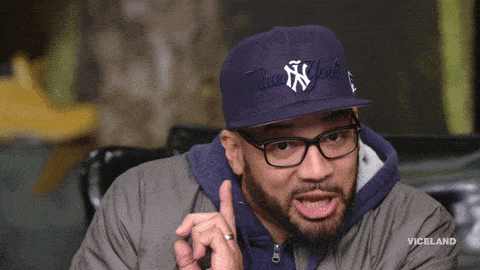 If you are not inspired, fortunately, the internet is there for you! Here is a site that allows you to generate a false identity based on age, gender, region. They even tell you what car he drives!
A little advice: give strong preference to student profiles. Innocent in the professional environment, they tend to be accepted more easily. You can always modify the profile little by little once it gains connections 😉
Step 2: Create an email accordingly
Where to create your mail? There are many email services. Be careful, most of them require a phone number but accept up to 4-5 accounts per number. It all depends on your ambitions!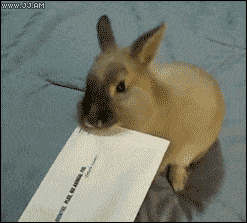 Avoid temporary emails. We haven't tested this, but intuitively, LinkedIn should consider this an indicator of a fake account. Combining Gmail, Outlook, and Yahoo, you already have 10 to 15 accounts ahead of you. That's not bad!
Also, you can try to create a Gmail account through the "guest" chrome session, there is directly more chance to create the email address without a phone number being asked.
When creating your email, remember that your 1st level contacts will be able to see it. So make it credible to your persona.
Step 3: Find a credible profile picture
Some say that AI-generated photos work well. Personally, all fake accounts created with AI photos got banned pretty quickly. Correlation or not, I prefer to avoid it. To choose a photo, you have several options:
Use a royalty-free images bank: (Unsplash, Exactitudes, …) we like to do this but the risk that your image is known or too classic "free of right" is risky.

Using a Google image: the problem with this method is that you don't have the rights to the image. It would be a shame to have rights problems, but it offers you an infinite catalog of pictures.
In both cases, I advise you to modify the image. A small Photoshop touch-up well done to change the background put the photo in black and white and invert it so as not to go out in Google Reverse Image, it works very well for the fake LinkedIn account system. I advise you to search it on Google beforehand to see if it comes up.
Step 4: Create a LinkedIn account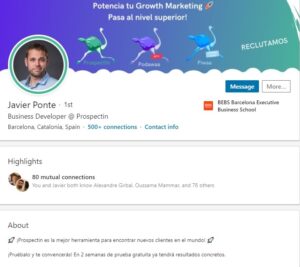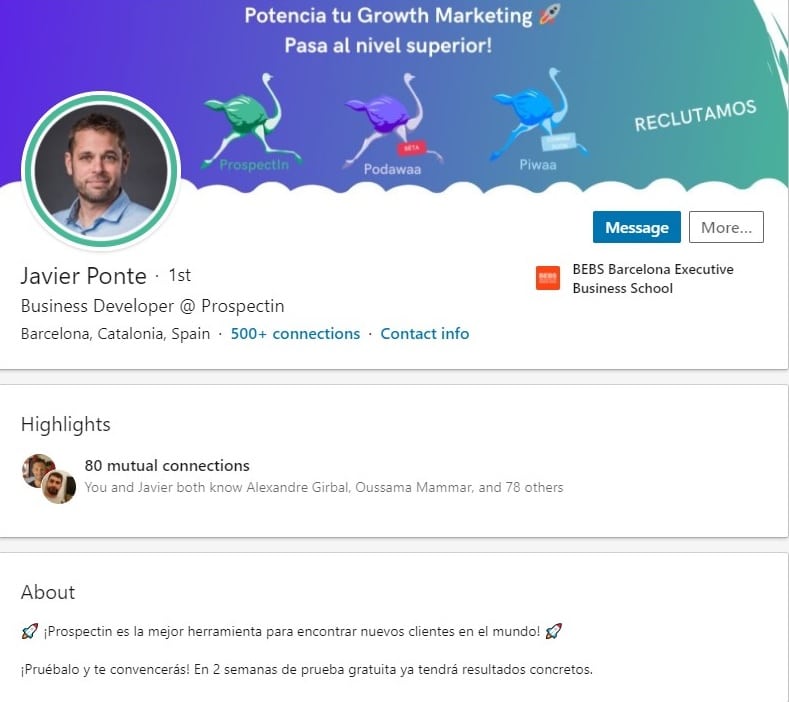 You have opened a new chrome session or use a VPN without sharing your cookies with your first account. You are ready to create your fake LinkedIn account. Go to LinkedIn through Google: I noticed that by going directly through the URL, LinkedIn offers me a little different onboarding. It may be safe, but I prefer to stay in the most classical way.
Enter the information and validate,
I enter my information and LinkedIn asks me to verify that I am not a robot by entering my phone number.
You arrive in the LinkedIn onboarding.He will first ask you for your position. Choose what you want.
Then he will ask you for your position. Give your persona an experience, if he is a student, put him in a big and famous school. If he is working, put him in a permanent job or in a work-study program in a big company. Be careful, if there are not many employees in your company, I advise you not to put your fake account on your real company right away (or don't click on the proposal to choose the company page, keep only the name).If your account is ever banned (you are never safe) it will no longer be visible in searches but will still appear in the number of employees. This is not great for your image if you have to create several.
Step 5: Add your first contacts
This is a crucial step in creating a fake LinkedIn account: your first connections. A low acceptance rate because no one knows you are likely to alert LinkedIn's AI. Send a connection request to the people LinkedIn suggests early on. If you can, use a .csv file with your close contacts, who you'll ask to accept you, or use our file of accounts that will accept you, in any case, to get started. You can also add yours via this form to receive invitations and grow your network organically.
How to import a csv file on LinkedIn.  
Step 6: Make it human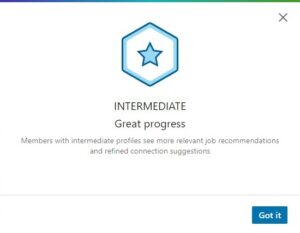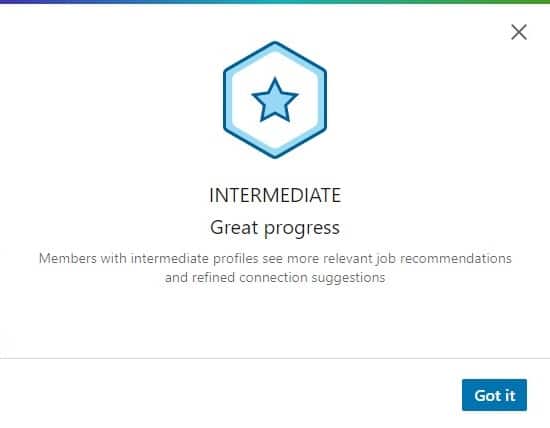 Once the account is created, the first invitations sent and the photo set up, complete your persona's profile. The goal is to make it at least intermediate. You can make him follow hashtags or add skills. LinkedIn will have less of an impression that it is a fake account, just like the users of the social network.
Step 7: Grow the account
You've done a big part of the work. Your LinkedIn account needs to grow now. The solution to keeping it human without you having to do anything? Our automation tools!
Waalaxy
From the moment someone accepts you, you have access to their connections (if no one has accepted you in the proposed people, you can send invitations to Premium members, they tend to accept much more easily). Once you have reached 100 connections and your account has at least 1 week of life, you can download Waalaxy. Export as many people as possible from this search, 1000, into Waalaxy. I recommend you simply use the "Person" and "2nd connection" filters.
You will then just have to make connexion requests (I advise you to leave the notes blank) on these people. Since you will only be second-degree connections, they will tend to accept you much more easily.
Remember to set Waalaxy to make your hours look normal and not 24/7 with your account still fresh.
Podawaa
Join pods with lots of people in them to be active on LinkedIn. If you have activity not only on leads but also on posts, LinkedIn will think less of a fake account if you are active on all channels.
Once the profile has more than 250 connections, you can consider it ready for real life. You can change its profile picture or its first or last name (it is not recommended to change all 3, your account could be banned very easily).
Here is a list of good practices and cases to avoid for your account to survive.
Good practices
The first few weeks:
Each time you log in, improve the profile a bit. A previous position, a bio, a university… We advise you to add a past with a big account. It seems that it is more complicated for LinkedIn to verify and gives you the benefit of the doubt (thanks to Guillaume Albisetti). Do yourself a favor! An executive at Total or Sales at Orange?
For each position or school, add a complete description. LinkedIn doesn't like empty job descriptions.
Once it's ready:
Aim for Relationships 2 as a first step. If you have a low acceptance rate at once, LinkedIn may ban you.
Bad practices
Using Artificial Intelligence photos,
Making too many applications in the first few weeks,
Completing your entire profile on the first day.
Tips for creating a fake account
Create people over 40 or female personas
We noticed that profiles that were a little older or female (on the advice of Benoît Dubos) transformed better in prospecting. Ideal for a fake account, right? 
A grandparent, a cousin, or a little sister who does not use LinkedIn? Create an account for them!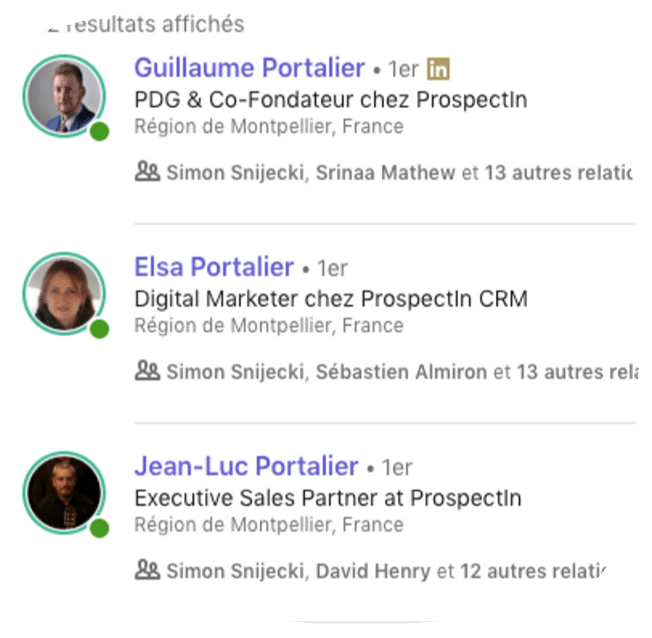 We tend to abuse this technique a bit at Waalaxy.
Find people you know who don't need LinkedIn right now and ask them if you can borrow their identity to create a LinkedIn account.
This technique will allow you to market your accounts much faster: if LinkedIn blocks you, you can provide a valid ID.
Duplicate your existing accounts
Is your LinkedIn account old and you've never been asked for your ID? Create a second one. Make a mistake in the name or capitalize it. Here's a technique that offers twice the reach with your identity and an account that can go to market quickly.
LinkedIn asks me for my number when I sign up
LinkedIn has detected that you are sharing an IP with other accounts and wants to make sure you are not a robot by asking you for a phone number. If you get to this stage, you need to change your IP. Follow this procedure:
Close all open Linkedin tabs, including your regular account,
Put your smartphone (I hope you have one!) in connection sharing: the IP of a 4G phone changes as soon as you activate and deactivate the airplane mode. So you can do this over and over again.
Start a new blank Chrome session,
Redo the account creation operation.
Normally LinkedIn asks you to verify if you are a robot but no more phone number. Be careful you have to stay in connection share until the end of the creation process without reconnecting on another account. Wait at least 24 hours then to reconnect with this new account on your main IP.
On our side, we continue to experiment and take feedback from the best growth hackers to beat LinkedIn's AI. If you have any suggestions, don't hesitate to send them to us, we'll be happy to update this article.