Waalaxy versus the rest of the world: comparative study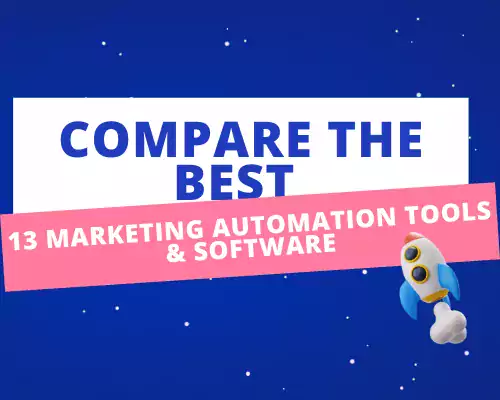 8
minutes
Are you thinking about getting started with Waalaxy? You feel like making the right choice and not rushing into a tool. You are wise. In this comparative article, you'll discover 13 alternatives to Waalaxy and why we're confident we've developed the right tool for you. 😍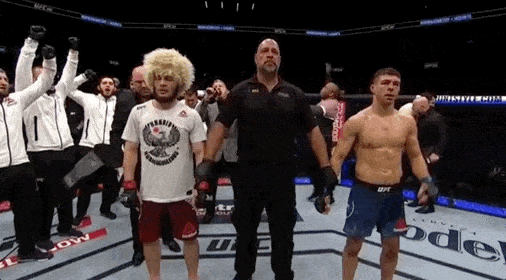 The 13 Btob automated prospecting offers on the market in 2021
Because I really wanted to make your job easier, I summarized my entire article in a visual. If you want details about each product, it's a little further down. 👇 If there's one article where you need to take a little time to fully understand it, it's this one. You're trying to find the right tool for you. It's not a decision to be taken lightly. 🙃
Find the best automation tools.
Find the right alternative for you.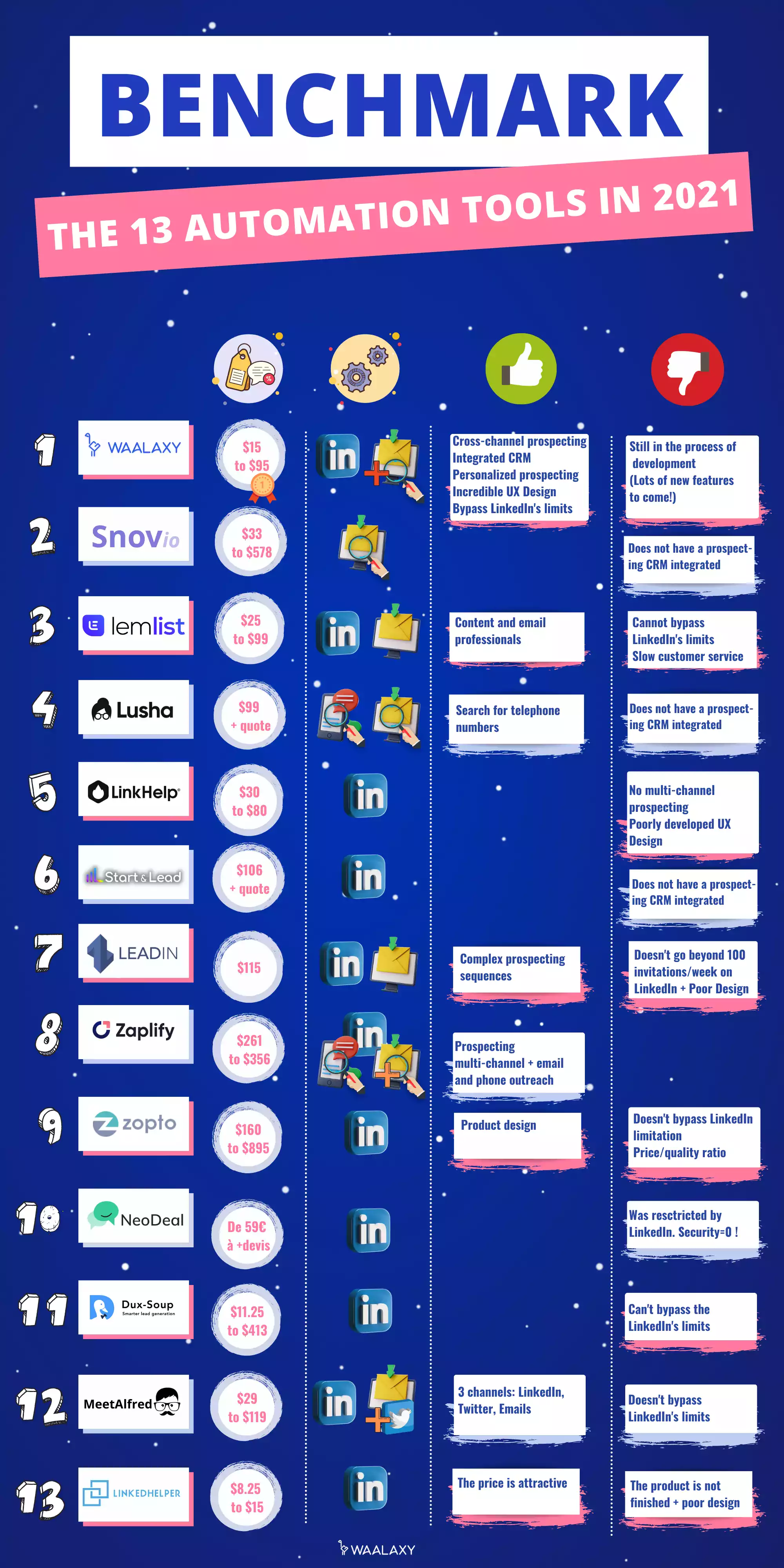 Waalaxy: great alternative to Snov.io
Snov.io is an American automation tool that offers outreach, i.e. scrapping information on the web and doing email marketing by retrieving the information found. The tool allows you to:
Find data (scrape information from your prospects).
Store this information in a CRM.
Approach your prospects mainly via emailing.
What Waalaxy has that Snov.io does not
Waalaxy collects the email on LinkedIn only if you are connected to the person (so it works as an agreement to contact them).
Snov.io collects the prospect's email from websites without the prospect's prior consent, this is absolutely not RGPD friendy.
Unlike Snov.io, Waalaxy is a full-featured prospecting CRM that allows creating multi-channel prospecting scenarios.
Waalaxy is a Multichannel product – unlike Snov.io
We offer multi-channel LinkedIn + Emails prospecting.
We have a blog full of tutorials, a full YouTube channel, a chat with real humans who answer in less than 5 minutes, and everything else you need to support you.
We offer a 7 day trial.
It's totally secure for your LinkedIn account.
We know how to get around LinkedIn's action limit.
To see the full article, follow the link. 🏃🏃
Waalaxy: alternatives to Lemlist
Waalaxy and Lemlist are two Multichannel prospecting tools. They both offer cross-channel sequences on LinkedIn and Emailing.
Waalaxy is specialized on LinkedIn – but not only
Scrapping 🔍 find the email addresses of your prospects on LinkedIn.
Auto-import 🦅 Automatically add to your CRM, anyone who has visited your profile, written a comment on your post or a competitor's post… and many other options.
Unrestricted prospecting thanks to a well-kept little secret. 🤫 Bypassing the LinkedIn's limits.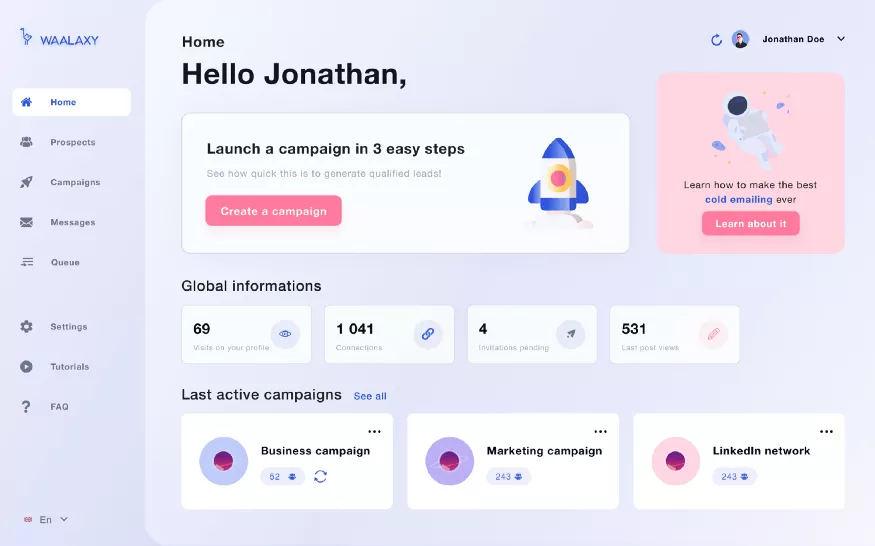 In addition, Waalaxy offers email marketing templates and complex sequences to personalize your campaigns to the maximum.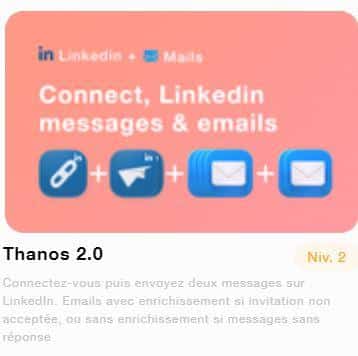 Lemlist is specialized in emailing
Here are the main advantages of Lemlist:
A very good knowledge of

cold Emailing, with a well stocked webinar page.
A very easy to use tool.
Full options to customize your emails: built-in templates, gifs.
Easy integration with

CRM

.
Lemwarm – a built-in algorithm that allows you to prevent your emails from ending up in the spam of your prospects.
To find all the details of the study, right this way. 👀
Waalaxy
: alternatives to Lusha
Lusha offers three features that are very basic :
Email and phone number scrapping.

Exporting leads to your CRM

The ability to segment your leads in your CRM with filters
Again, it is a tool that offers only one acquisition channel while Waalaxy offers two. [LinkedIn+ Email]. Lusha offers only basic functions while Waalaxy has much more advanced options like auto-import.
To see the full article, grab your pretty mouse and click on the case study. 🐁
Is Waalaxy better than LinkHelp ?
LinkHelp is an automation tool primarily on LinkedIn, so its offering is not multi-channel like Waalaxy's. The interface is quite complex and not very well developed for the user. Here is a small visual that will explain even better what I am saying:

Waalaxy's big competitive advantages:
There is a very fast customer support that responds in less than 5 minutes.
LinkedIn imposes a limit of 100 invitations per week on the network, yet, Waalaxy knows how to bypass this limit without putting your account at risk. 🔥
Are you curious and want to know more about LinkHelp? This article is the place to find this information.
Waalaxy offers alternatives to Start and Lead
The biggest problem with Start and Lead is the CRM. Why? Simply because it doesn't have one. 😆 You are forced to take a CRM on top of it, so the budget is immediately not the same. There are also no custom scripts or CRM, let alone multi-channel prospecting. In short, it's a very basic tool that lacks finishing touches, which can be seen directly in the design of the tool.

The goal is not at all to tackle the competition, but simply to confirm the fact that the tool is seriously lacking in features. To understand my words in more detail, press the see more button. 🍊
Waalaxy offers alternatives to LeadIn
LeadIn is new to the b2b marketing automation sector. It is a French multi-channel automated prospecting tool. We are frankly not a fan, neither of their technique nor of their tool.
No videos on Youtube, no webinars on the blog,
Access to the free version is complex: you still have to fill in your credit card information.
The tool is much more complicated in terms of user experience.
Moreover, information is hard to find: Leadin are not very good communicators. They even released an article with false testimonials and statistics on Waalaxy. 😀
And since pictures are stronger than words, here is a small comparison of the tool: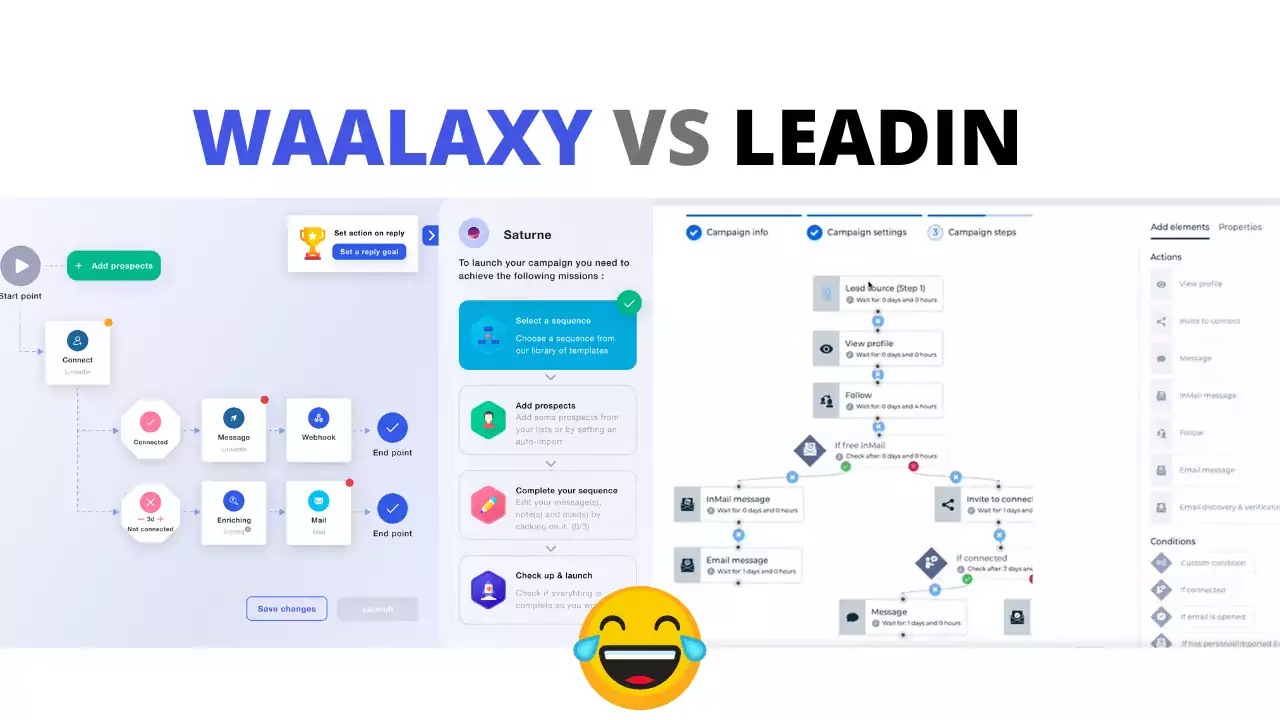 Where are the 10X more advanced then. Well it's certainly not in the design? In the features maybe? Nope. 😆 LinkedIn recently decided to change its rules.
The social network for professionals has limited connection requests to 100 per week (before it was 500/week).  LinkedIn has introduced this new requirement on all prospecting tools.  This includes Leadin.
Except Waalaxy has found a way to get around this rule, while keeping your account safe. Want to know all our arguments? Read the summary. 📖
In LinkedAutomate a good alternative to Waalaxy ?
A lot of you are still looking for this tool on the internet. Well, it doesn't exist anymore.
LinkedAutomate used to offer three features:
Send automated connection requests on LinkedIn.
Send automated messages, only on LinkedIn.
Visit and accept invitations on the network.
In short, nothing very innovative.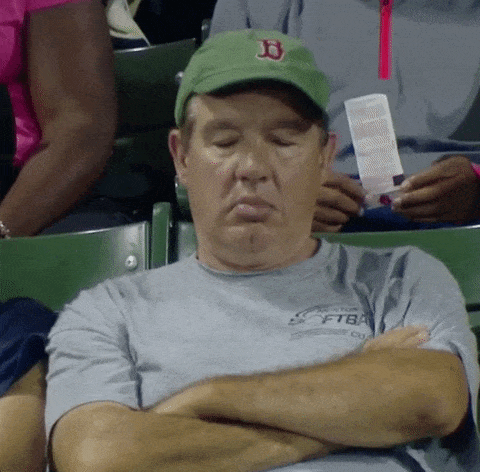 What Waalaxy has that LinkedInAutomate did not have
It is a multi-channel prospecting tool (LinkedIn + emailing).
Exceeds the 100 weekly invitation limit on LinkedIn. 🔥
Be able to perform actions with prospects without being connected with them, use auto-import. 🚀
Do some scrapping to find your prospects' email address.
Create sequences of actions (connection requests + messages + email) to personalize your campaigns to the maximum.
A complete CRM that allows you to find leads without having to pay for an additional CRM.
In short, there is not much to think about, Waalaxy is much better than LinkedInAutomate.
Should you use Waalaxy or Zopto ?
Zopto is a LinkedIn prospecting tool. It is not a cross-channel tool. This is quite paradoxical, because it is by far the most expensive tool in this study, yet it is far from being the most complete. The design is nice, but it's rather interesting that it costs 10x more than Waalaxy yet it doesn't offer cross-channel prospecting. Moreover, it is also limited to 100 connections per week on LinkedIn. To summarize:
It's a nice tool, with an integrated CRM like Waalaxy.
It's easy to pick up, (well, Waalaxy too). 😋
It's not cross-channel, doesn't do emails. ❌
It is way too expensive. ❌
It put your LinkedIn account at risk. ❌
It only allows you to send 100 LinkedIn invitations per week. ❌
Is Neodeal a good alternative to Waalaxy?
Like many other software on the market, Neodeal allows you to automate your actions on LinkedIn
Find leads and add them to your CRM.
Launch automated LinkedIn connection requests.
Search for the email of your prospects.
There are no multi-channel offers, as emailing is not integrated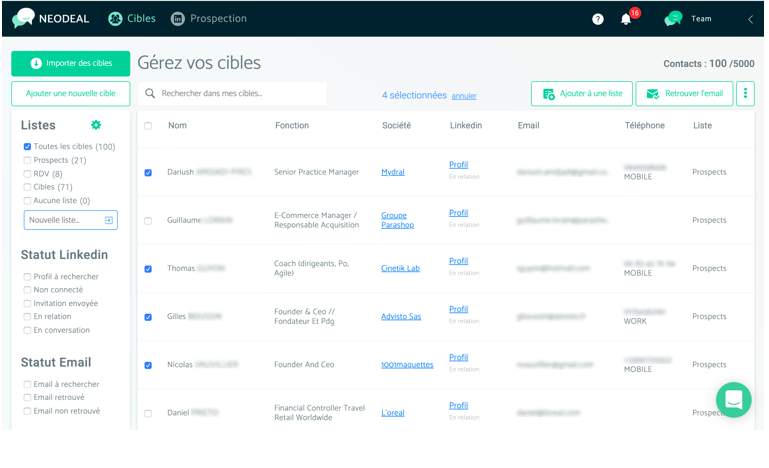 Concerning the LinkedIn part, and contrary to Waalaxy, Neodeal does not offer these two essential features to have a truly advanced and automated prospecting strategy:
Scenarios: these allow actions to run in a sequence in your campaign.
Auto-accept: (to automatically bring people who have performed actions on LinkedIn into your Scenario).
Is Duxsoup a good alternative to Waalaxy?
Dux-Soup is a LinkedIn automation tool to search for leads and engage with prospects. Like every other LinkedIn prospecting tool on the market, they have failed to come up with a system to exceed 100 invites per day. Dux-Soup like Waalaxy allows you to:
Send automated connection requests on LinkedIn.
Send automated messages on LinkedIn.
Visit and accept invitations on the network.
Integrate a CRM (like Hubspot) easily.
What does Waalaxy have that Dux-Soup does not?
A multi-channel tool. LinkedIn + Email. ✅
Automated scenarios through which you can create ultra-customized sequences very easily. ✅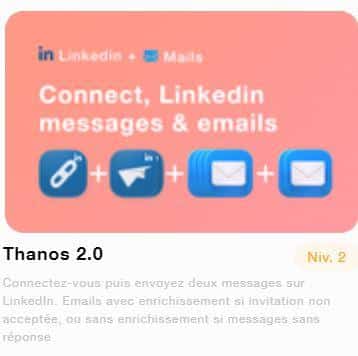 Multi-account + multi-channel option that allows you to have a single shared CRM for all your sales forces: boost communication and speed of actions.
Is Meet Alfred offering alternatives to Waalaxy?
What MeetAlfred offers: 🎂
Create campaigns via email and LinkedIn message. Like Waalaxy.
Internal CRM to collect data from your prospects. Like Waalaxy.
Complete analysis table to follow your prospecting campaigns. Like Waalaxy.
What Waalaxy has, and MeetAlfred doesn't have: 🍒
Securely bypass of LinkedIn's maximum 100 invites per week limit. 🔥
An undetectable Google Chrome extension, because it's invisible in the source code of web pages. This keeps your account safe.
Proposal of scenarios optimized for conversion.
Lead management by campaign with additional filters.
Auto-import: Analyzes LinkedIn user behaviors and adds them to your CRM automatically.
Plus, Waalaxy is cheaper, and it looks better. 🌺
Is Linked Helper offering alternatives to Waalaxy?
Linked Helper is an automation tool on LinkedIn that allows you to search for new customers using a number of programs. However, the tool is not safe: a quick search on the web brings up numerous posts denouncing the dangers of LinkedHelper. Why don't we recommend this tool?
Unlike Waalaxy, Linked Helper's tool touches LinkedIn's source code. LinkedIn doesn't like that very much.
Waalaxy uses an intelligent algorithm that mimics human actions. Linked Helper doesn't have the same process and LinkedIn can identify their actions very easily, which results in your account being blocked.
Well, I doubt I need to keep going, and it's likely you're already convinced, but if ever the security of your account doesn't scare you, maybe the design will help you understand our opinion a bit more. 😂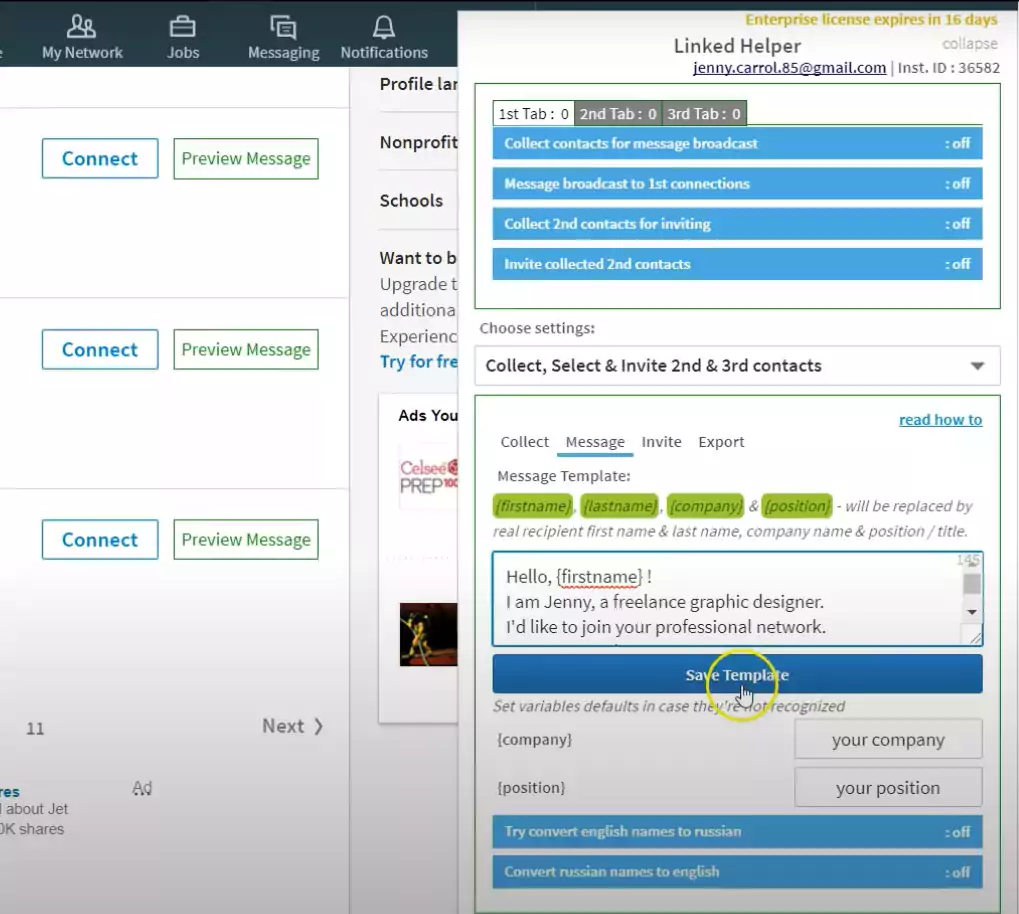 Conclusion
If you're still not convinced, I invite you to test the tool. You get afree 7 days trial by following the link.